‹ Back to News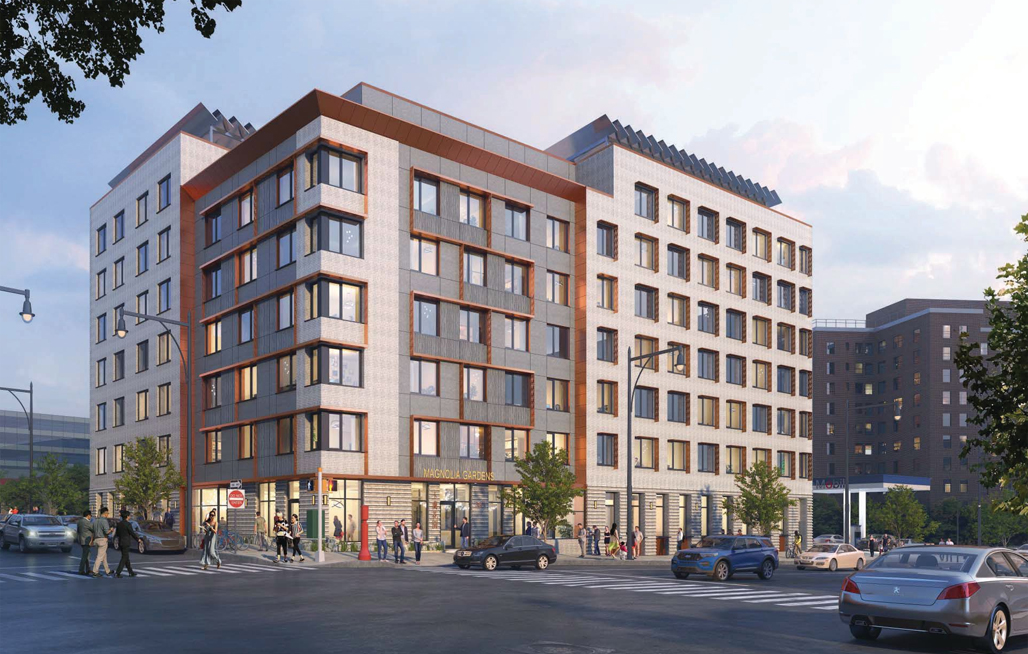 FOLLOW US
AAFE and our partners are opening a Families with Children Center in Flushing Queens. Here are our responses to frequently asked questions about the project.
What is the plan for the vacant lot at 39-03 College Point Boulevard?
This site will be transformed into a transitional housing facility, an apartment complex for 90 families with children. It will be the first project of its kind in New York City, offering outreach and services in Asian languages. The families, residents of these apartments for about one year, will receive supportive services, including job training and placement, tutoring and access to after school programs for students and one-on-one counseling to identify and secure permanent affordable housing. This project will prioritize members of the Flushing community. Only families with children will be allowed to live in the building.
Who will be living in this apartment building? 
The residents in this building will be families experiencing short-term hardships who may have been unstably housed in illegal basement apartments or hotels and, in some cases, may have lost their homes and become homeless. Many of these families prefer to stay in their own community, close to support networks and familiar surroundings. They will move into modern apartments with individual kitchens, bathrooms and bedrooms and will receive essential resources to stabilize their lives and begin to make the transition to new jobs and permanent homes. Among the residents of this building will be Asian American families from the Flushing community who go unnoticed and fall below the radar. We are committing to providing Asian language outreach to identify families in need and to ensure Asian language capacity within the facility.
Who will run the program? 
Urban Resource Institute (URI) will operate the apartment building and provide supportive services to all residents. URI is one of the most respected nonprofit organizations in New York and already operates nine high quality facilities throughout New York City for families with children. AAFE will provide Asian language services.
How do we know the city won't turn the Families with Children Center into another type of facility for the homeless population? 
The contract with the city will be specifically to operate a Families with Children facility. URI and AAFE will co-own the building. Should the program no longer be needed in the decades ahead, AAFE and URI plan a conversion to conventional affordable housing. The project will be custom built as a Families with Children complex and would not be suitable as a day shelter. URI does not operate day shelters.
Is AAFE being paid for the development site? 
The city is compensating AAFE for the use of the land as a Families with Children facility. The city will pay AAFE $16.7 million, but the building and property will be controlled by a nonprofit Housing Development Fund Company (HDFC), co-owned by AAFE and URI.  The city will not be the landowner.  The city payment will help offset substantial costs in the millions of dollars incurred over the years by AAFE, including mortgage payments, building demolition, acquisition costs and pre-development expenses. The remainder will be allocated for AAFE's community development programs, including new affordable housing projects and community services. The State Attorney General closely monitors nonprofit property transactions, and requires organizations to secure fair market value for sites they own.
What will be the expectations for families living in the building? 
Families must participate in regular case management to stay on track and meet their goals towards independent living. They must be in job training and placement programs or be employed during their tenure in the facility.  No loitering will be allowed outside the building, and there's no reason for it to occur because all residents will have full apartments with their own kitchens and will stay in the facility until they're ready to transition to permanent affordable housing.
What is the facility's security plan? 
The safety of families living in the building and that of the surrounding community are top priorities. There will be at least six security officers and a security supervisor on duty 24/7. Community members will have a phone number to call the security team any time of the day or night and a community advisory board will be established to keep a line of communication open in the neighborhood and to address any concerns.
What is the design vision for this project? 
The project is being overseen by the respected design team, Urban Architectural Initiatives (UAI). The building will be contextual to the surrounding area, fitting the residential and commercial character of Downtown Flushing. There are no land use actions required from the City Council for the project.
How can this project help address poverty and housing insecurity in our community? 
A recent report from the Asian American Federation showed that the number of Asian Americans in poverty rose by 67% in the past decade. Asian unemployment spiraled more than 6,000% during the height of Covid and today it remains higher than other groups. Meanwhile, 80% of Asian American-owned small businesses lost half or more of their revenue during the pandemic due to racist stereotyping of our community and the rise in AAPI hate. Housing instability was seen as a growing problem in our community even before the pandemic. The crisis was tragically illustrated in the brutal 2019 murders of four homeless men in Manhattan's Chinatown and in Flushing/Murray Hill, where city violations at Nanoom House imperiled about three dozen mostly Korean seniors. Today, Asian-serving nonprofit organizations in Flushing report they have substantial wait lists for families requiring transitional housing. We must create a pathway for low-income people to stay in the community.  As it stands now, unstably housed AAPI families are largely invisible and suffering in silence. The Families with Children Center will offer families a sense of dignity as they regain stability and independence.
How will this center benefit our community? 
It is in the entire community's interest to ensure that our most vulnerable residents have the opportunity to stabilize their lives. The Families with Children Center will be a positive force in Flushing, providing members of our community with the resources they need to reach their full potential.  As part of this initiative, the city committed to shuttering hotels that were being used to house families and individuals on a temporary basis. When families are unstably housed, our community suffers. This program offers a proven approach to transforming families in distress. The facility will bring many new high quality jobs to Flushing. URI is committed to hiring locally.
How was it decided that this site would be used for a Families with Children Center? 
Other ideas for this site included conventional affordable housing and a commercial/office building. Financing could not be secured for these uses. AAFE was committed to utilizing the land for a community development purpose aligned with our mission of creating affordable housing opportunities for our most vulnerable community members. Due to long waiting lists for rent stabilized and NYCHA housing and government requirements, it is often difficult to place many vulnerable community members in traditional affordable housing. When applicants are already in facilities like the Families with Children Center, they have a better chance of being placed in conventional affordable units reserved for families who are unstably housed. This facility will be a viable alternative for low-income families with no other housing options.
What is the construction timetable?
The project is expected to break ground shortly after closing with construction continuing for approximately 20 months.