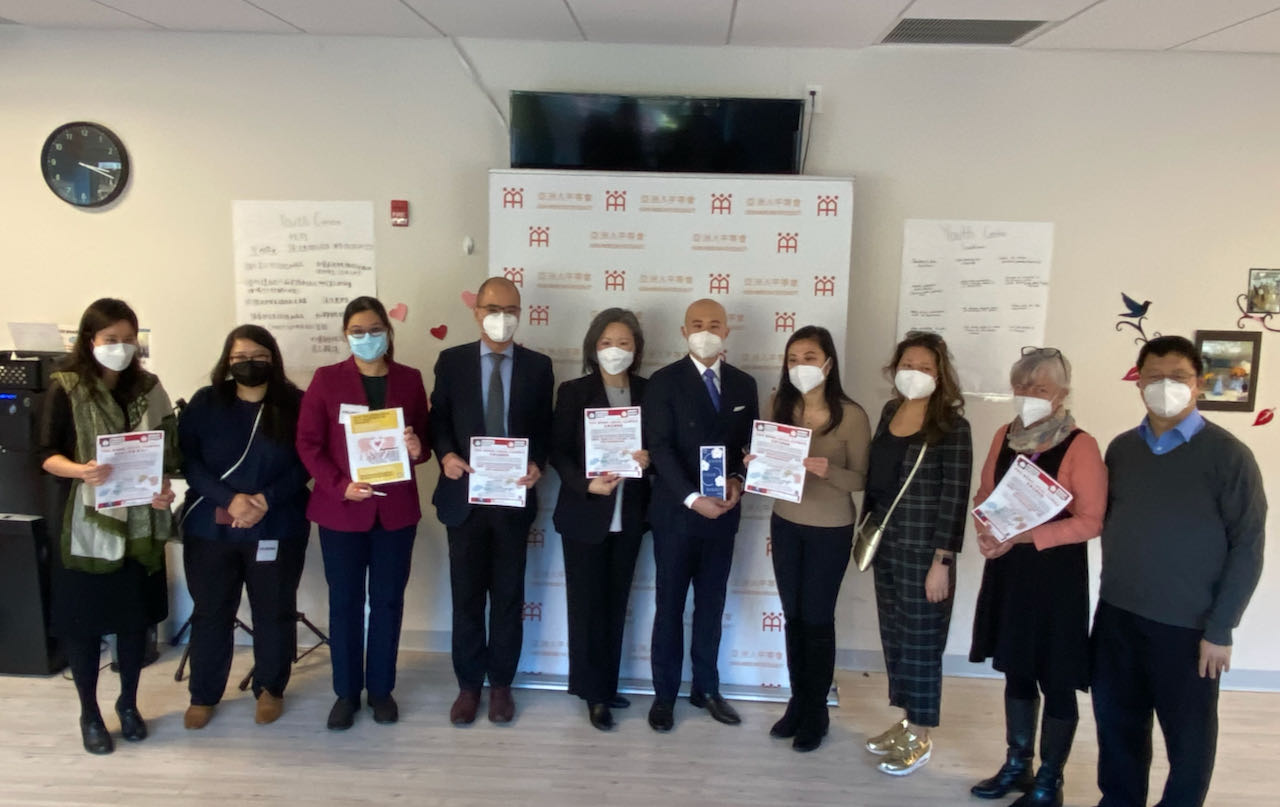 Asian Americans for Equality (AAFE) and the Asian American Bar Association of New York (AABANY) announced a new series of free legal clinics in Flushing, Queens, including free 30-minute informational sessions with volunteer attorneys.
City Councilwoman Sandra Ung attended a press conference hosted by AAFE and AABANY February 21 to publicize the clinics.
These individual counseling sessions are available by appointment only in person at the One Flushing Community Center (133-29 41st Avenue)  and virtually. The clinics will take place on February 26, March 26 and April 23.  Spaces are limited.
Individuals with limited English proficiency will be able to ask questions on a wide range of legal topics such as housing, immigration matters, civil litigation, employment, family and matrimonial law. Interpretation will be available in Chinese (Cantonese and Mandarin), Korean and Spanish.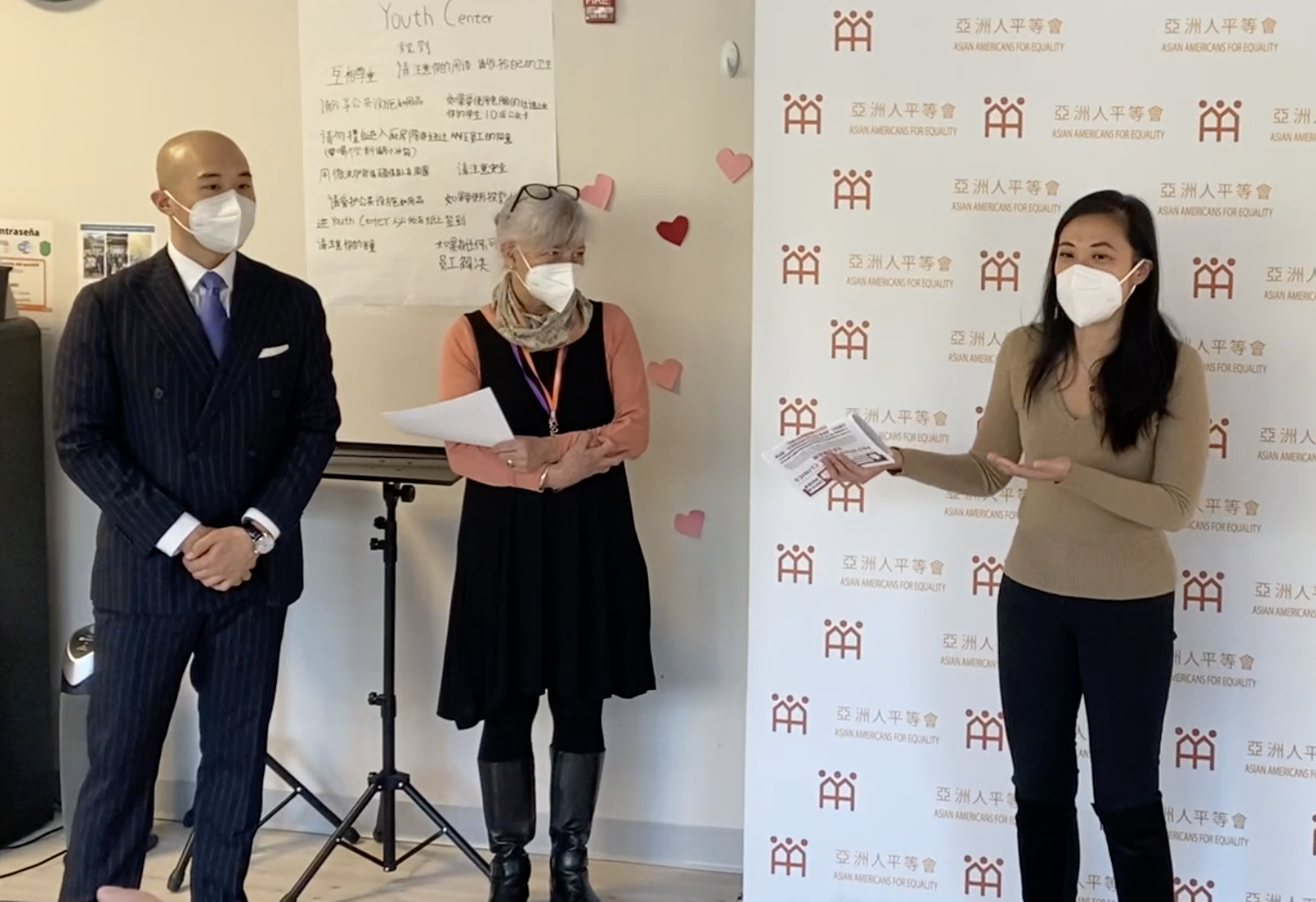 Emily Rios, AAFE managing director of Community Services said, "We know first-hand that this is an incredibly challenging time for the AAPI community. AAFE would like to thank the dedicated volunteer attorneys at AABANY for making this important resource available. During the pandemic, we have been determined to provide essential services for our most vulnerable community members. After a very successful series of legal clinics this past fall, we are pleased to be able to expand this valuable service to the Flushing community."
"With the increased violence being perpetrated against people in the Asian community, particularly the more vulnerable elderly and women," said Eugene Love Kim, one of AABANY's vice chairs, "we want to let our community members know that we are here for them. Starting this month, in conjunction with our partner organization, AAFE, AABANY has resumed our in-person monthly pro bono legal clinics where our volunteer attorneys and translators stand ready as a pillar and resource for our community."
Kim added, "We encourage any Asian New Yorker who has been victim of a bias incident or hate crime to reach out to HEART (see the flyer below), AABANY's Hate Eradication Active Response Team, a collective task force assembled to support community members who have been subjected to harassment, discrimination, or violence on the basis of being Asian. Only as a unified community will we be able persevere through these trying times."
Advance registration is required for the legal clinics. Anyone interested in making an appointment with a volunteer attorney should call 718-316-9993 to leave a message. They will receive a return call to confirm appointment details. For in-person appointments, proof of vaccination and a face mask are required.
AAFE is a 48-year-old community development organization which provides an array of community services, including housing assistance, access to entitlement programs and affordable health care, as well as affordable housing, small business services and homeownership education. AABANY, founded in 1989, is one of the most prominent minority bar associations in New York, with a robust pro bono program dedicated to providing culturally and linguistically appropriate legal assistance in the community.