Thomas Yu
Executive Director
Senior Staff
MY T. CHANG
Chief of Staff
NELSON CHAN
Managing Director,
Real Estate
EMILY RIOS
Managing Director,
Community Services
JESSIE LEE
Managing Director,
Renaissance EDC
HSUEH YAN
Director, Property
& Asset Management
JOY GRANADO
Chief Accounting Officer
ETHEL COFFINAS
Director, Human Resources
ED LITVAK
Director, Marketing
& Communications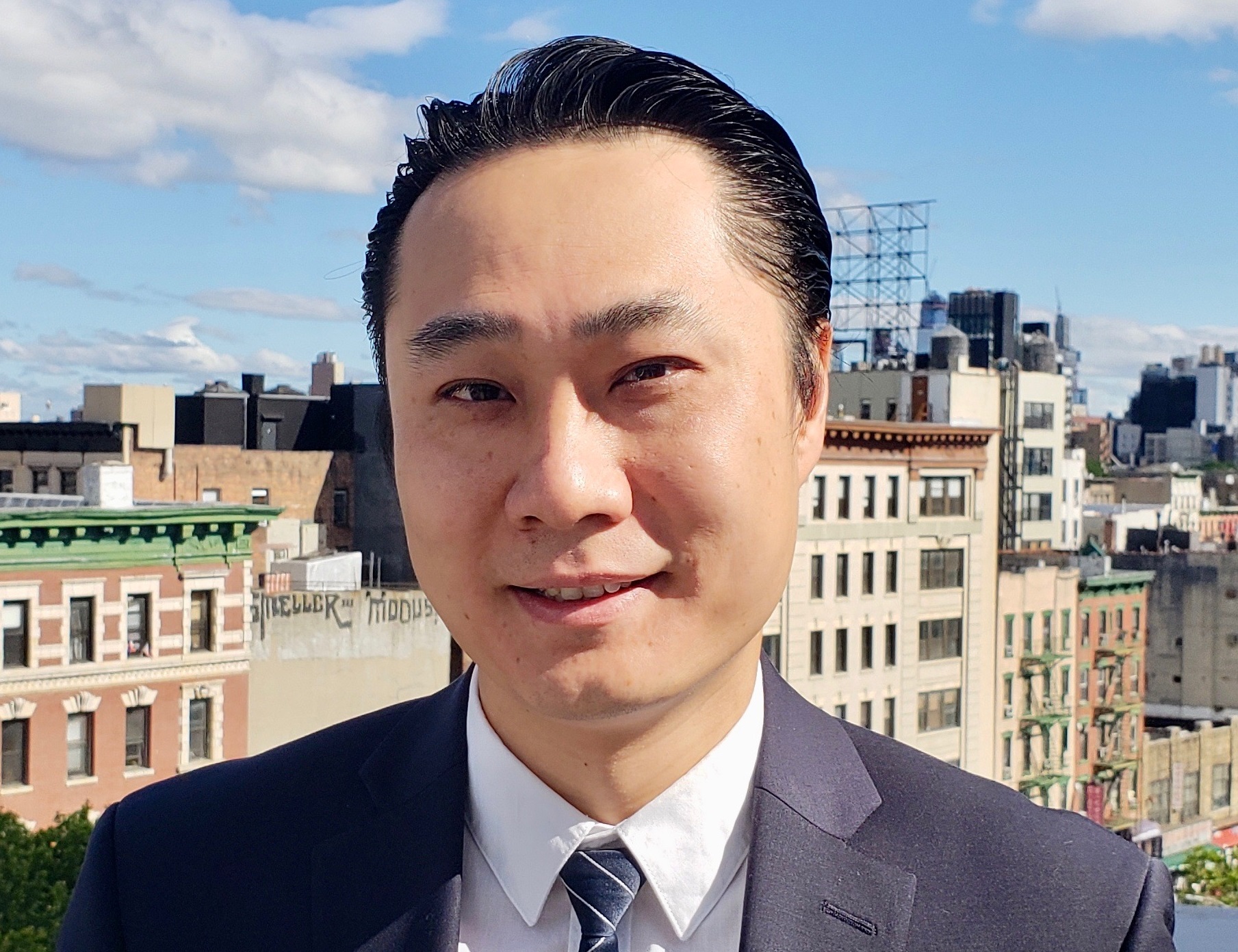 Thomas Yu, Executive Director of Asian Americans for Equality, has played a leading role in the development of affordable housing in New York City for more than two decades. Previously, he served as AAFE's Strategic Development Officer, overseeing the organization's housing portfolio and the development of new low-income housing in Manhattan and Queens.
After immigrating to the United States from Hong Kong with his family, Thomas grew up in Chinatown and on the Lower East Side. He first came to work with AAFE in 1997 as an intern, and returned to the organization full-time in 2001, quickly becoming an indispensable member of the AAFE team.
Thomas has been directly responsible for the development of more than 400 units of low- to very-low income family housing in Chinatown, on Lower East Side and in Queens. These initiatives have injected $65 million in public and private housing and infrastructure reinvestment into the community. Yu has also been responsible for AAFE's current development projects, including 500 housing units and 80,000 square feet of community/commercial space now in the pipeline.
Thomas was recognized by Time Out New York as one of the up-and-coming new leaders in community activism, and received an Affordable Housing Finance Young Leader Award in 2008 and he was honored by the Manhattan Borough President for outstanding contributions to the Asian American Pacific Islander community.
Thomas served for many years as a member of Manhattan Community Board 3, where he was chairperson of the parks committee. He was appointed by Mayor Bill de Blasio as a member of the citywide Hurricane Sandy Task Force. Thomas was the first co-chair of the Chinatown Working Group. He serves on the board of National CAPACD and the Hester Street Collaborative, among many other civic groups.
As a child, Thomas lived in Chinatown tenements and in public housing on the Lower East Side. He attended Chinatown's P.S. 124, and graduated from Prep for Prep, which afforded him an education at Poly Prep Country Day School.
Thomas received a Bachelor's Degree in Government from Harvard University and a Masters in Urban Planning from the NYU Wagner School of Public Service.
BOARDS OF DIRECTORS
Asian Americans for Equality
Enterprise Community Partners, retired
CATHERINE KIM,
Vice President
Hot Bread Kitchen
HEIDIE JOO BURWELL,
Secretary
Brooklyn Friends School
WENDY TAKAHISA,
Board Member
Wells Fargo
KENNETH COHEN,
Board Member
NAACP Northeast Queens Branch
TURNEY SINGH BABA
Board Member
Santander Bank
Port Authority of New York and New Jersey
Jennifer Wu,
Board Member
Groombridge, Wu, Baughman & Stone LLP
Grace Alster,
Board Member
Settlement Housing Fund
Kay Webster,
Board Member
Resident and Community Member
34th Avenue Open Streets Coalition
*Suki Terada Ports
Board Emeritus
*Jacqueline Huey,
Board Emeritus
Renaissance Economic Development Corp.
Asian Americans for Equality
TIMOTHY WONG,
Board Member
Timothy K. Wong Law Office
Gigi Lau Gilsinan
Board Member
SUPTown Consulting LLC
TURNEY SINGH BABA,
Board Member
Santander Bank
MICHAEL LEE,
Board Member
The Veritas Forum
Trinity Church Wall Street
AAFE Community Development Fund
Asian Americans for Equality
Enterprise Community Partners
34th Avenue Open Streets Coalition
Enterprise Community Partners