‹ Back to News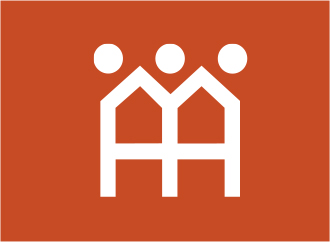 FOLLOW US
Co-executive director Jennifer Sun plans to step down after nearly four year tenure
Asian Americans for Equality (AAFE) announced today that Co-Executive Director Jennifer Sun has informed the Board of Directors of her decision to step down, effective July 29,2022.
Sun and Thomas Yu were appointed Co-Executive Directors in June of 2018 and have led AAFE through the pandemic, ensuring that critical resources reached communities throughout New York City and establishing a strong foundation for the organization's growth in the years to come. Going forward, Yu will serve as Executive Director, working closely with the Board and senior staff to identify gaps left by Sun's departure and recruit additional leadership.
"We are living in an unprecedented time when the pandemic has shaken up most of our lives and caused many of us to think about our professional and personal priorities in new ways," said Sun. "As our country and city begin to emerge from Covid, I decided now was the right time for redefining my work-life balance."
In a statement, the Board said, "We thank Jennifer for her devotion and commitment in working these past four years with Thomas through AAFE's first senior leadership transition in a quarter century, guiding the organization through Covid, the continuing waves of anti-Asian hate assaults and the targeting of small businesses in our neighborhoods. AAFE is on solid and improving programmatic and financial footing as we continue our important community development work."
The Board added, "During the past several years, we have accomplished a great deal together, from expanding our community services, emphasizing shared leadership and collaboration, building organizational infrastructure and delivering critical resources to the community during the pandemic. As the immediate health crisis subsides, AAFE is steadfast in its commitment to an equitable recovery by serving our community's most vulnerable, including through the development of permanent affordable housing and transitional housing for families with children in Flushing, Queens."
Yu said, "Jennifer has played a critical role in the development and growth of AAFE during the past four years, helping to navigate the organization through a time of transition and a global pandemic. We are grateful for her dedication and commitment to the communities AAFE serves across New York City.  Her vision and leadership will be missed by the staff, Board, and community partners alike. We wish her the best of luck in her next chapter."
Board President Lydia Tom said, "I would like to personally thank Jennifer for her steady leadership in the past four years and wish her all the best. The Board looks forward to working with Thomas and AAFE's staff in the transition and beyond to build on our accomplishments and deepen our community impact. To all of our friends and partners, we have always appreciated  your enthusiastic support and passion for AAFE and the community, and are grateful for your continued commitment to our shared mission."
AAFE is a 48-year-old nonprofit organization dedicated to racial, social and economic justice for Asian Americans and other systematically disadvantaged communities. The organization has preserved and created more than 1200 units of affordable housing and its multilingual community services impact the lives of 20,000 low-income and immigrant New Yorkers each year. AAFE's affiliate, Renaissance Economic Development Corporation, provides low-interest loans and training to immigrant entrepreneurs and through AAFE Community Development Fund, first-time homebuyers receive financial education services and access to mortgage financing.
Read the full statement regarding AAFE's Executive Director transition here.