‹ Back to News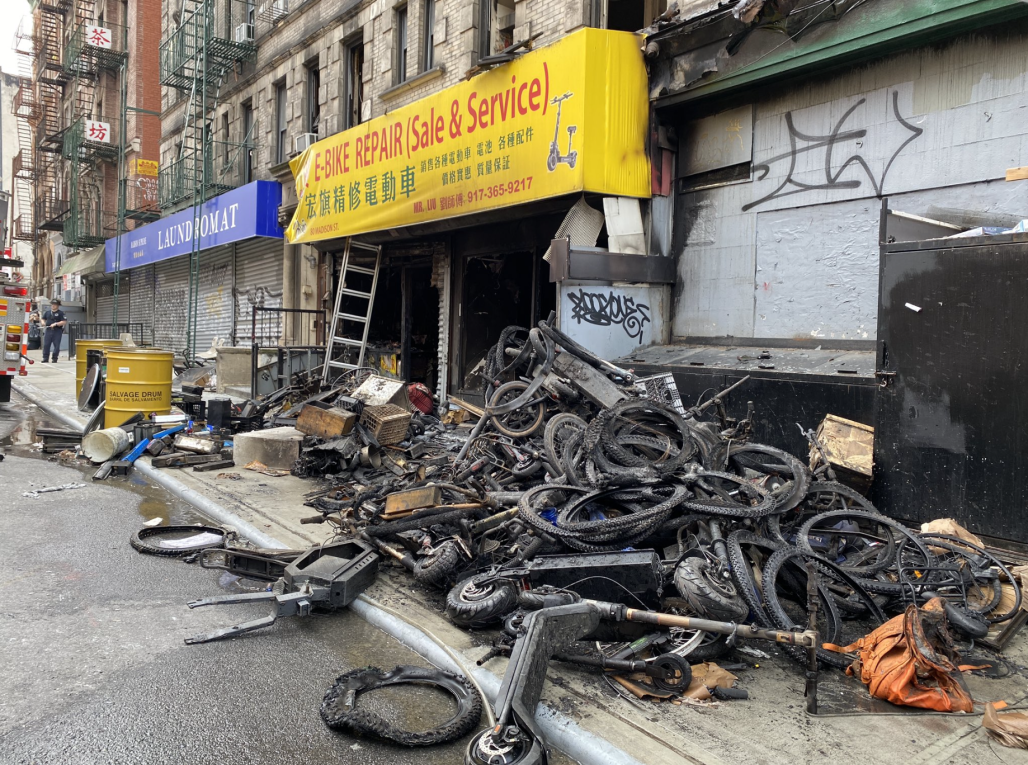 FOLLOW US
Asian Americans for Equality (AAFE) is making apartments available in its affordable housing properties for at least two families displaced by a catastrophic fire at 80 Madison St. in Manhattan's Chinatown. 
City officials said the June 20 fire was ignited by a lithium-ion battery inside a e-bike store, killing four residents living in the tenement building and sending two others to the hospital. The residents have not been able to return to their apartments, making it necessary for them to find alternative housing. 
AAFE housing counselors identified several families potentially eligible for affordable units located in Chinatown. While AAFE does not operate temporary housing facilities, there was limited availability in permanent affordable housing within the vicinity of 80 Madison St. Two households displaced by the fire were interested in and income-qualified for apartments. In one case, a family has already moved into their new home. A second household has been provided with a lease.
"In keeping with our decades-long commitment to assisting community members in times of crisis," said AAFE Executive Director Thomas Yu, "we were proud to collaborate with residents, local elected officials and city agencies to help these families secure safe and affordable housing in the neighborhood they have called home for so many years" 
Under normal circumstances, AAFE's rent stabilized apartments are filled through housing lotteries and established waiting lists created during those lotteries. In cases like the 80 Madison fire, in which there is a pressing community need, AAFE requests a letter of support from a local elected official in order to place families in rent stabilized housing. These units became available after prospective tenants on AAFE's waiting lists passed over apartments because they were, among other reasons, seeking larger homes or elevator buildings. City Council member Christopher Marte provided letters to support these placements. 
In addition to helping with the residents' housing needs, AAFE teamed up with its small business affiliate, Renaissance Economic Development Corporation, and the Chinatown community to pay the funeral costs of those who perished in the fire. Two women, ages 62 and 85, and two men, ages 71 and 80 tragically lost their lives. An online fundraiser raised $36,655, covering a portion of the expenses, and AAFE covered the remainder. 
"During this tragedy where not only my parents but our two neighbors also died senselessly and all of the residents displaced, AAFE was one of the first to reach out, offer condolences and impactful assistance where necessary," said Phillip Wu. "Planning a funeral for one parent was hard enough, but for two was daunting, as suddenly as this (tragedy) happened. The impact AAFE had on my family was tremendous and reminded us of the sense of community my parents felt with their neighbors in the building and why they wanted to stay in Chinatown." 
Wu added, "AAFE's assistance allowed my family the latitude to mourn the loss of our parents… We will be forever grateful of the support from AAFE. It is comforting to know that AAFE continues to provide support to the community that no city agency can." 
For nearly 50 years, AAFE has been supporting the Chinatown community with emergency aid, social services, affordable housing and small business assistance. Through the 9/11 terrorist attacks, Hurricane Sandy, the pandemic and many other disasters on a smaller scale, AAFE and Renaissance have served as first responders, injecting nearly $30 million into the community to stabilize the Chinatown and Flushing neighborhoods.