‹ Back to News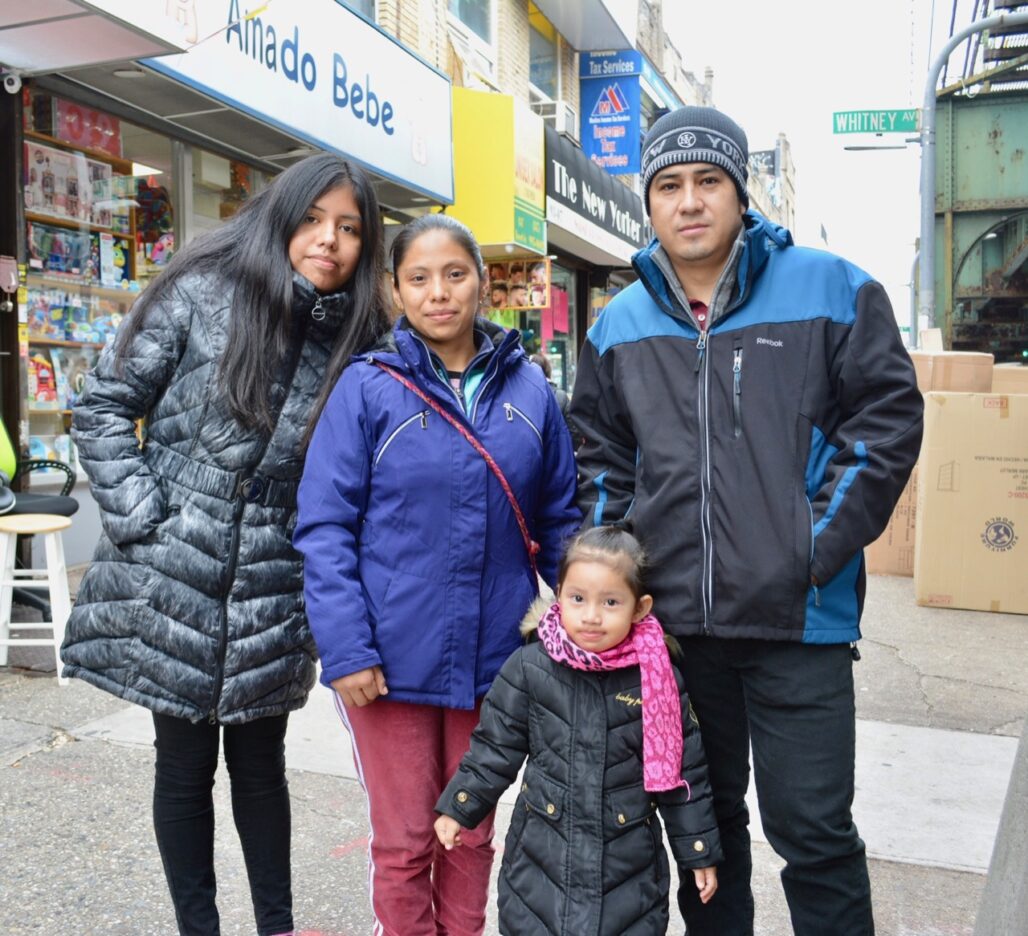 FOLLOW US
In the last days of 2018, we have been profiling some of the people helped by AAFE programs in the past year. Today we head to Jackson Heights, Queens to meet Sara Mencho Lopez (pictured with husband Joab Romero, her daughter Daritza and Jessica Salgado, a counselor in our Jackson Heights office That's Jessica on the left).
Sara came to this country about 11 years ago. Formerly from Guatemala, she was detained at the U.S. border at age 17. She and nine siblings were abandoned by their father. After working her way through numerous courts, she finally obtained residency. But Sara's ultimate goal was American citizenship. So about a year ago, she came to AAFE for help.
Every year, our Department of Justice-accredited counselors in Manhattan, Queens and Brooklyn help thousands of community members process naturalization applications, renew green cards and deal with other immigration issues. This work has become more difficult, but also more important than ever, given the political climate in Washington and the Trump administration's misguided anti-immigrant policies.
Sara heard about our services through MetroPlus Health Plan, a longtime community partner. She enrolled in our regular citizenship classes, learning about American government and history. Jessica provided her with packets of information, helping Sara prepare for the civics test administered by the U.S. Department of Citizenship and Immigration Services. After about 10 months, Sara became a U.S. citizen.
Asked how difficult the process was for her, Sara said, "It was easy because Jessica was there as a translator. She helped me a lot." Now she can focus on making a better life for her family. Sara is married with three children. When she first came to AAFE, she was a cashier, but was recently promoted to store manager.
Jessica, who lives in the area and grew up in the neighborhood, helped open our Jackson Heights office and has been an integral part of our expanded immigration services. While the office handles many types of issues, including housing rights cases, more than 30% of our clients in Jackson Heights seek help with an immigration problem.
Jessica spoke about her work, saying, "I feel really happy when I see a client's achievements. I feel really privileged. I was raised here, I went to elementary school and middle school in the neighborhood. To help in the community feels good. They (my clients) could be my parents or my uncles or cousins."