‹ Back to News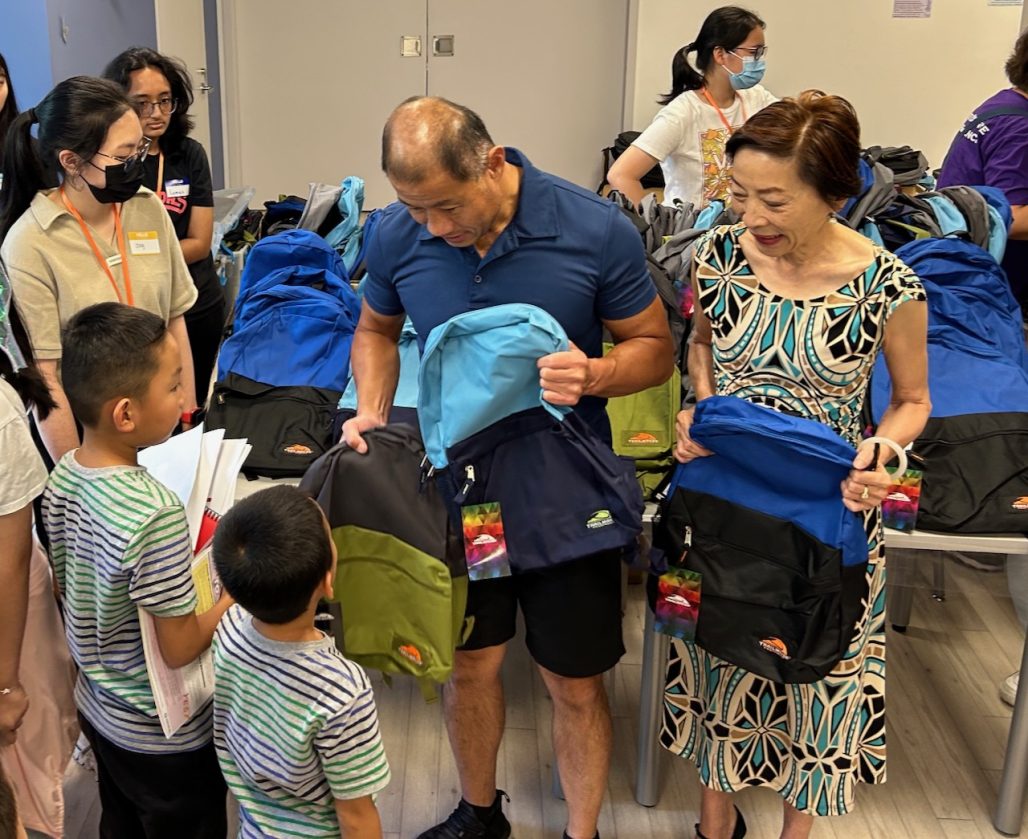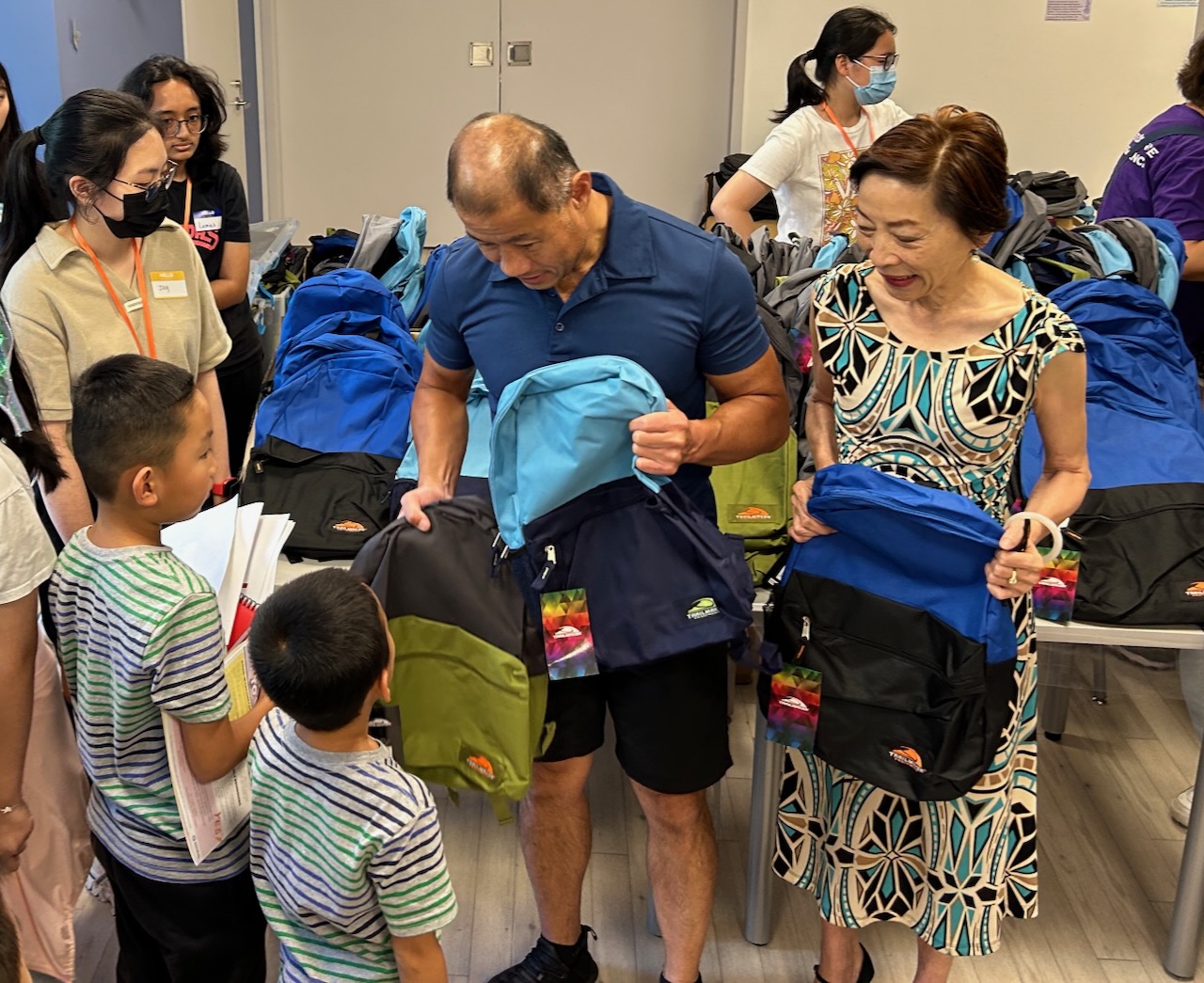 FOLLOW US
During the week of August 14, AAFE hosted three back to school giveaways at its community centers in Flushing, Jackson Heights and Manhattan Chinatown, making sure students from families we serve throughout New York City are prepared to start the 2023-24 school year.
A total of 1,500 backpacks were distributed, in addition to other school supplies and socks provided by Bombas. Local elected officials joined AAFE to help with the distributions and community organizations partnered with us to share vital resources with neighborhood families.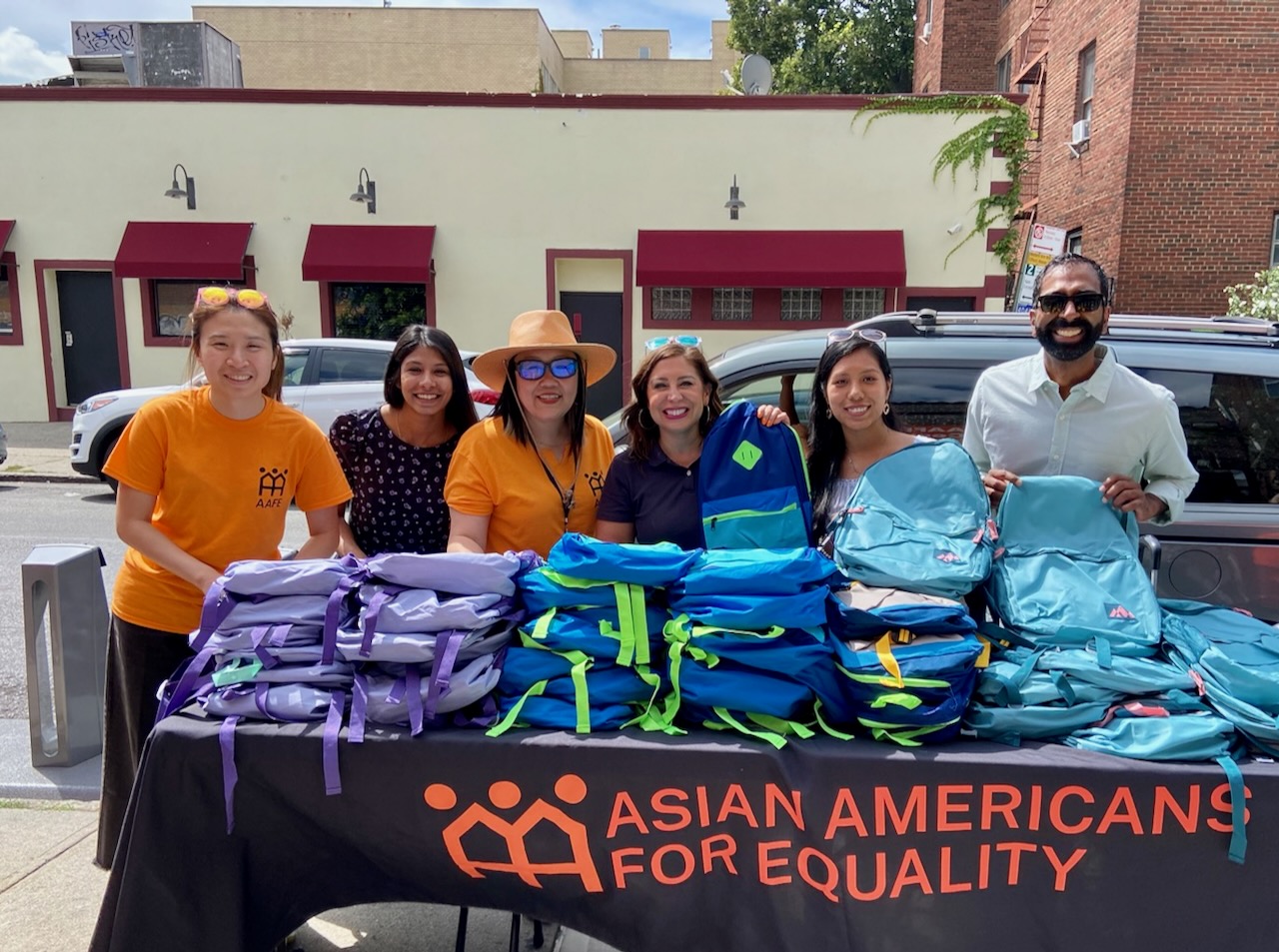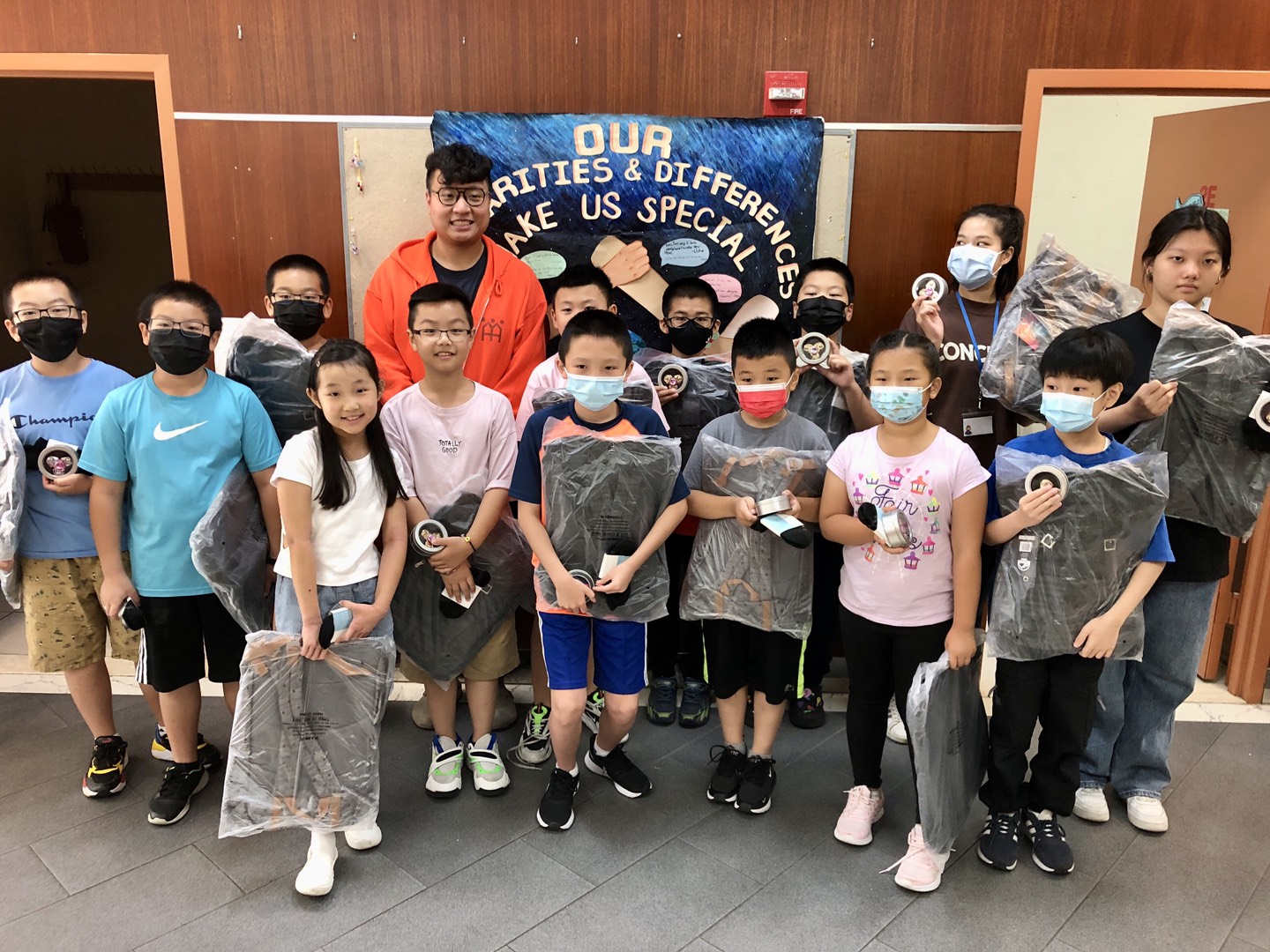 In Flushing, State Senator John Liu was on the front lines with the AAFE Youth Team, handing out backpacks to students attending our August 19 giveaway at AAFE's One Flushing Community Center. We partnered with City Council member Sandra Ung for the back to school event. Other participants included community organizations Undo Poverty Flushing, Korean American Family Service Center, Korean Community Services, New York Presbyterian Hospital, The Child Center of New York, Garden of Hope and the office of State Assemblymember Ron Kim.
On the same day, at our office in Jackson Heights, State Assemblymember Jessica González-Rojas and City Council member Shekar Krishnan joined us for the distribution. Other co-sponsors included State Senator Jessica Ramos and State Assemblymember Steven Raga. Earlier in the week, we hosted a giveaway in Chinatown.
In addition to the community events like the ones pictured here, AAFE Community Services provides an array of multilingual services, including housing counseling and organizing. access to health care and social services, youth leadership programs ans older adult services. To learn more, please visit our Community Services page.