‹ Back to News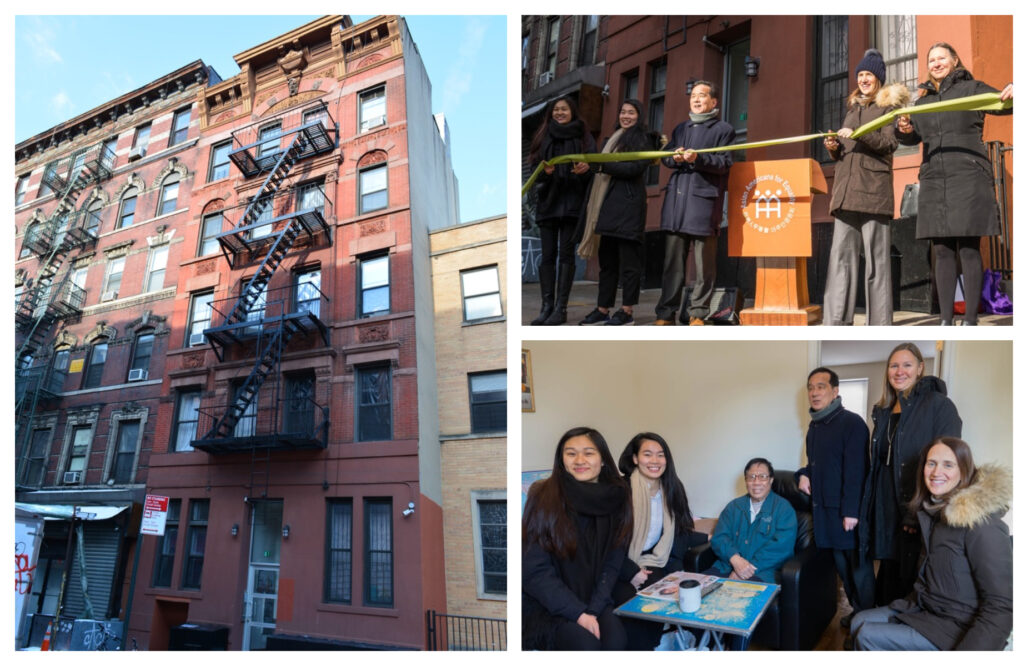 FOLLOW US
(Left) 81 Madison St. (Upper right) AAFE, HPD and Enterprise Community Partners celebrate the building's renovation. Photo courtesy of HPD. (Lower right) 81 Madison St. tenant Mr. Bai in his newly renovated apartment. Photo courtesy of HPD.
Asian Americans for Equality has a long track record of preserving affordable apartments in New York City — by stabilizing distressed properties one building at a time. Along with our partners at the NYC Department of Housing Preservation and Development (HPD) and Enterprise Community Partners, AAFE recently celebrated our latest building renovation. The rehabilitation of 81 Madison St., a tenement in Chinatown, secures 20 apartments for low-income families in a rapidly changing neighborhood. The affordability is locked in for at least the next four decades.
AAFE purchased the building for $2.8 million in 2012 under the Rebuild Chinatown Initiative, a post-9/11 community investment program. The extensive renovation was made possible through a $1.2 million loan from Enterprise Community Partners for refinancing and a loan of more than $900,000 from HPD's Green Housing Preservation Program.
The renovations included energy efficiency improvements, new kitchens and bathrooms, lead paint and asbestos remediation and new water and electrical systems. AAFE Executive Director Christopher Kui said the project is a good example of what can be accomplished on behalf of low-income residents, even in gentrifying neighborhoods.
"Like so many buildings in Chinatown, 81 Madison was ripe to be purchased by a for-profit developer and converted into market rent," said Kui. "Instead of just another luxury rental, we have created, and now preserved, an oasis of affordability for our community. We could not have done this without HPD and Enterprise and I thank them for supporting our building.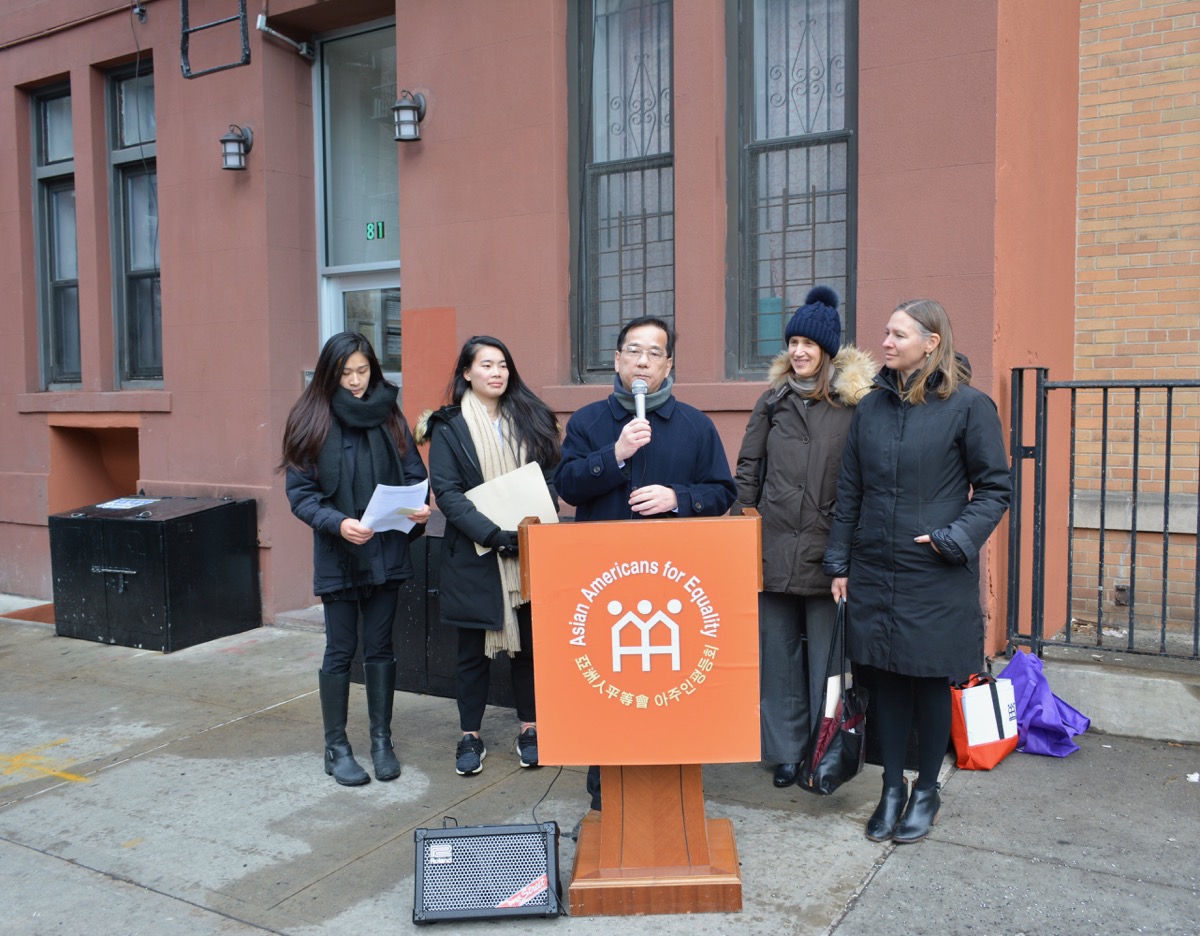 HPD Commissioner Maria Torres Springer said,"Key to safeguarding the long-term affordability of our city is ensuring the sustainability of our housing stock. The Green Housing Preservation Program helps owners make the energy efficient upgrades and building improvements that will result in long-term savings for them and their tenants." HPD Associate Commissioner Kim Darga added, "AAFE is really the type of partner we dream of at the City of New York. AAFE has done significant work over the years to create and preserve affordable housing opportunities and to support residents of the Lower East Side and Chinatown, as well as communities across the city. The acquisition and renovation of 81 Madison is a great example of the type of work that AAFE excels in and that the city aims to support."
Enterprise Community Partners helped champion HPD's green renovation program. Judi Kende, representing Enterprise at the Chinatown unveiling, said, "Preserving affordable housing in New York is critical, especially in rapidly changing neighborhoods like Chinatown… We were honored to partner with AAFE on this renovation which has made 81 Madison St. greener, healthier, and affordable for the long term. It is a model that community development organizations across the city can look to for years to come."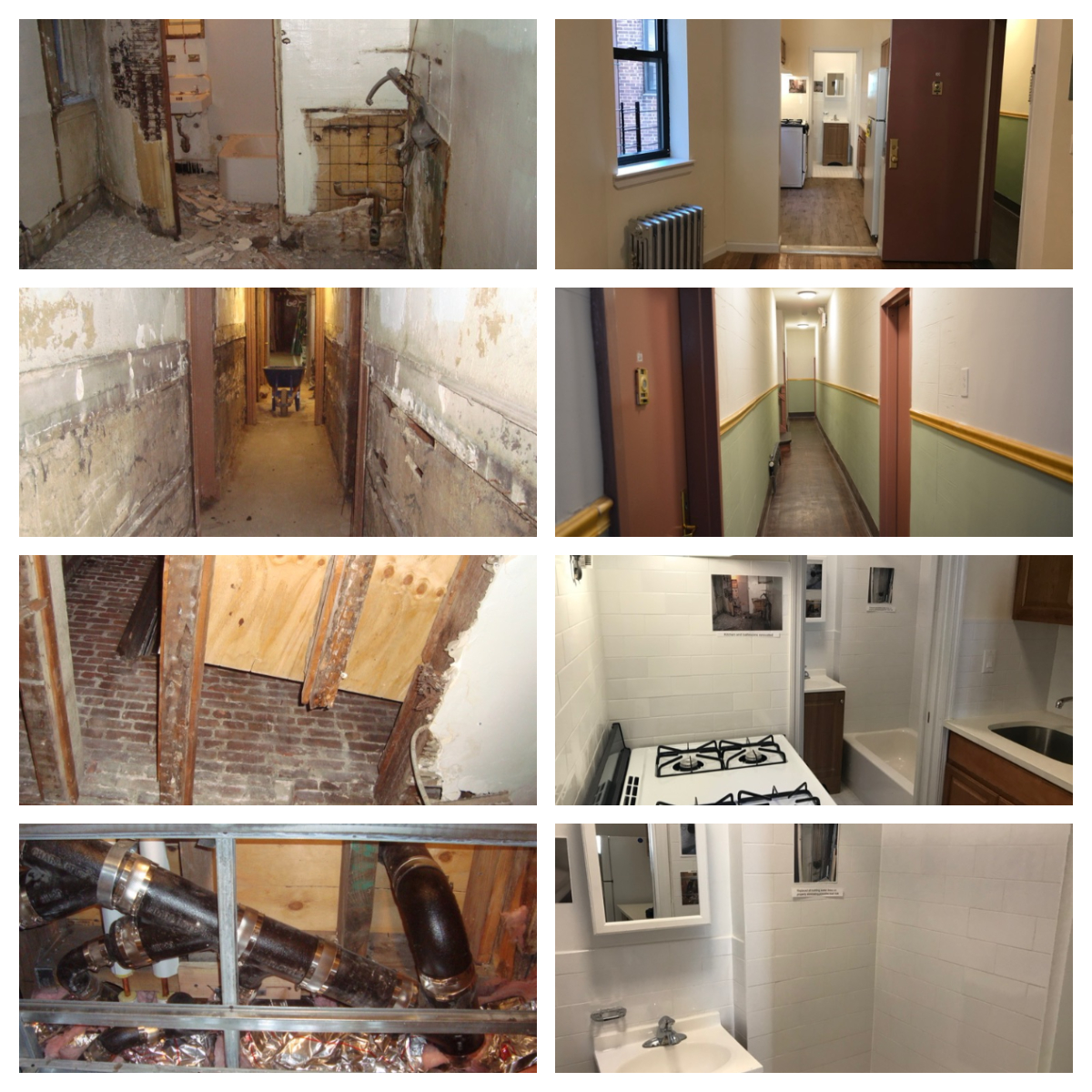 The Green Housing Preservation Program is meant to reduce operating costs in older buildings (81 Madison St. was built 117 years ago). Energy efficiency upgrades included: LED lighting throughout the building, energy efficient refrigerators, low-flow aerators for faucets and shower heads, bolstered exterior wall insulation, and weather stripping on exterior doors. The building also received new water pipes, new electrical wiring, steel structural framing in the basement, basement fire-stopping, hardwired smoke and CO2 detectors, grab bars and new stairway and common area lighting. Taken together, the improvements have lowered the building's operating expenses by 20%, helping to assure 81 Madison's long-term affordability.
During the official reopening of the building, AAFE staff, as well as representatives from HPD and Enterprise, visited with a longtime resident. Mr. Bai, now in his 70s, has lived with his family in the same apartment for 17 years. Through a translator, he said the building had deteriorated during previous ownership, and appliances were breaking down. Calls to management went unanswered. Bai said he's very pleased with the renovations and said AAFE responds immediately when he asks for assistance through a 24-hour emergency hotline.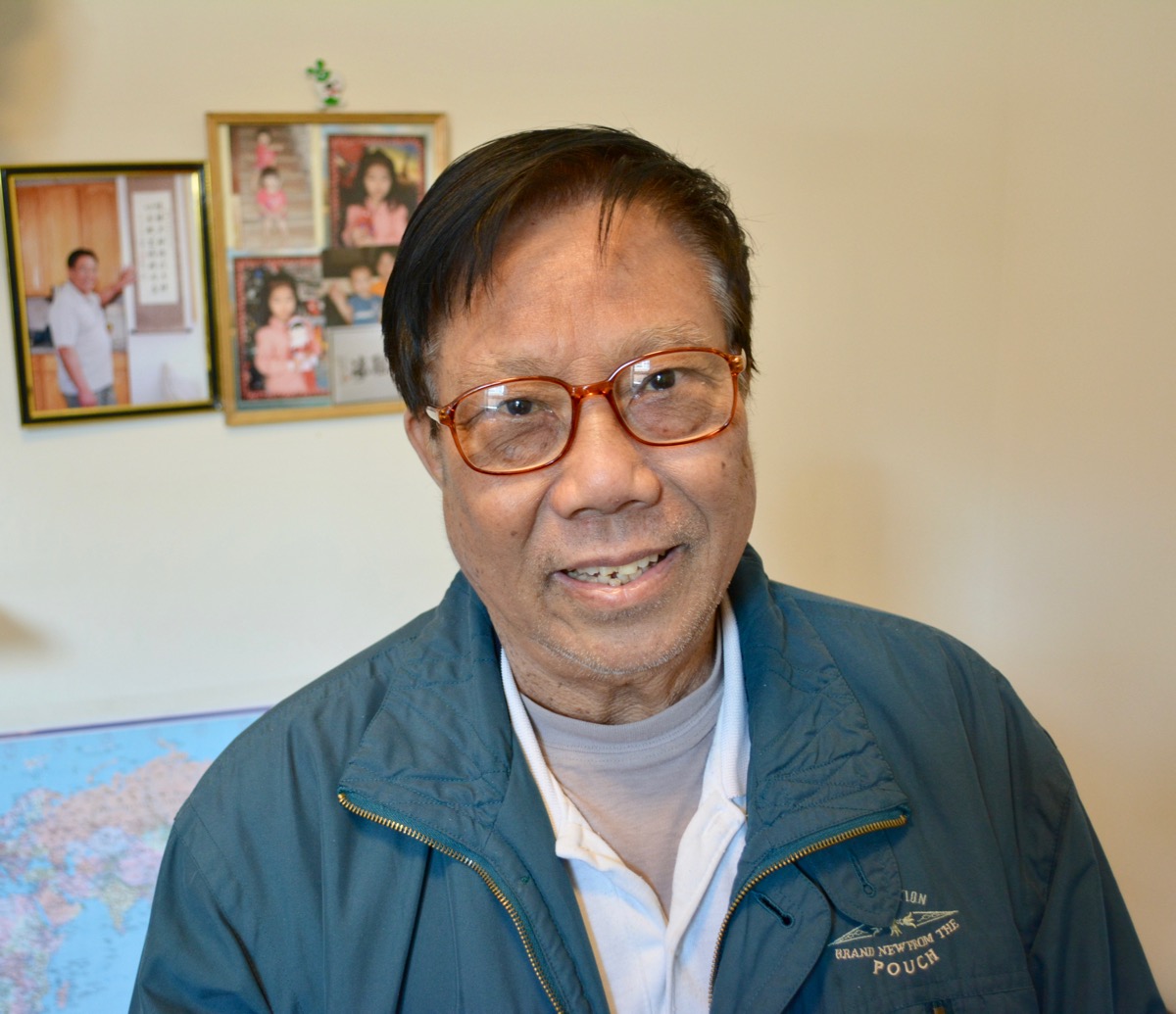 Local elected officials praised the innovative renovation project.
"When the cost of living skyrockets, too many of our City's working and immigrant families are left behind. Today, we recognize this valuable and long-term investment in Chinatown's residents. Thanks to this decision, more families will achieve peace of mind knowing that their home is not only affordable but built to thrive in the 21st century," said Congresswoman Nydia Velázquez.
"It's no secret that our community is facing an affordability crisis — and we all must work to create and preserve affordable housing. Asian Americans for Equality has long been a leader in our community, and this project exemplifies the critical work this organization does every single day," said State Sen. Brian Kavanagh. "This project both supports New Yorkers and protects the environment. It's a win-win, and I'd like to congratulate HPD, AAFE, and the Enterprise Community Loan Fund for their success at 81 Madison."
"We cannot sufficiently address the needs of the affordable housing crisis without having a serious conversation about sustainability," said Council Member Margaret Chin. "Too many residents are forced to accept unacceptable living conditions resulting from outdated, poorly maintained properties – further worsening the existing pressures of an increasingly unaffordable City.  With this plan, residents at 81 Madison Street can continue to live safely in the community they know and love.  Thank you to HPD and AAFE for your commitment to protect our most vulnerable residents, and for creating a bold model for affordability and sustainability that communities across the city can replicate."
"Preserving affordable housing stabilizes neighborhoods and encourages economic growth, civic participation, arts and cultural activities, and a vibrant community," said Manhattan Borough President Gale Brewer. "AAFE is taking preservation one step further by also retrofitting a building to energy- and water-efficient standards. Through HPD's Green Housing Preservation Program, residents of 81 Madison will now live in a building that is free of lead paint and asbestos, and equipped with a modern, efficient electrical system and appliances. Combining long-term affordability with long-term sustainability is a winning formula for tenants and the wider community."
AAFE would like to thank Judi Kende of Enterprise Community Partners; Kim Darga of HPD and representatives from the offices of Assembly member Yuh-Line Niou and Senator Brian Kavanagh for attending the grand opening at 81 Madison St.