‹ Back to News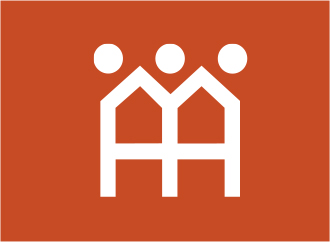 FOLLOW US
AAFE has released the following statement in response to the fatal attacks on four homeless men in Chinatown: 
We at Asian Americans for Equality join so many others across New York City in mourning for the four men who lost their lives in this past weekend's brutal attacks in Chinatown. Our city faces a homelessness crisis that is growing worse every year. This senseless tragedy must serve as a wakeup call to implement a bold, comprehensive strategy to confront this problem.
While we acknowledge the city administration's decision today to devote additional homeless outreach resources and social services in the Chinatown and Lower East Side neighborhoods, far more needs to be done. New York's epidemic of homelessness is directly linked to the city's affordable housing crisis. We call on the city to devote more resources to creating deeply affordable housing for those forced onto our streets and to embrace innovative housing solutions.
In the past year, AAFE has been collaborating with City Council Member Margaret Chin, NYC Housing Preservation and Development (HPD) officials, the Coalition for Anti-Asian American Violence (CAAAV) and Manhattan Legal Services, to reimagine Chinatown's rapidly dwindling supply SRO (Single Room Occupancy) buildings. We are developing a pilot program to transform these often dilapidated buildings into safe, modern homes for the homeless and those at risk of becoming homeless. Under one pilot model, we are investigating the potential of creating 16 to 32 modern SRO units at one site in Chinatown.
We have been supportive of the city's existing Neighborhood Pillars Program, which enables mission-driven non-profit developers to acquire and rehabilitate distressed buildings, creating newly affordable housing. While AAFE received preliminary approval to acquire and preserve two buildings totaling 33 units of rent-regulated housing, the city administration has been slow to sign off on the acquisition and rehabilitation plan. Given the urgent need for deeply affordable housing in our community, we urge the city to expedite projects on hold in the development pipeline.
In order for all of these models to become successful, the city must provide robust supportive services, including mental health services, for the residents of these buildings. While many of our current affordable buildings are incorporating apartment set-asides for homeless shelter referrals, we are not funded adequately by the city to provide deep counseling and support services to formerly homeless tenants. Not only does this place an undue burden on AAFE's housing and social services staff, without service funding, the process is set up to fail our formerly homeless tenants.
AAFE is fully prepared to work collaboratively with our partners in government and the nonprofit sector to help solve the homelessness crisis.  This tragedy was preventable. We must join together to protect the most vulnerable members of our community.