‹ Back to News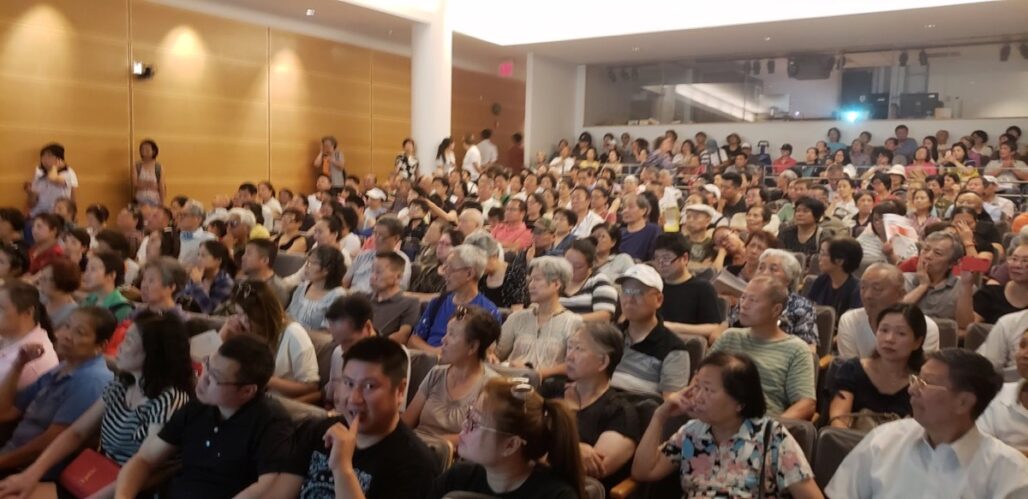 FOLLOW US
It's definitely not a quiet summer at Asian Americans for Equality! The City of New York opened a housing lottery June 28 for 231 affordable apartments at One Flushing, our exciting multi-generational project in Downtown Flushing. In the past few weeks, we have been partnering with our elected officials and the Department of Housing Preservation and Development (HPD) to make sure community members have all the information they need to apply.
People can enter the city-sponsored housing lottery by filling out a paper application, or by applying online through Housing Connect, New York's one-stop online resource for affordable apartment information and applications.
We are working with City Council member Peter Koo and HPD to conduct informational workshops, detailing the requirements and procedures for applications. One session, held at the Flushing branch of the New York Public Library, attracted more than 400 people.  We are also partnering with State Assembly member Ron Kim for outreach events in Queens.
One Flushing is a 100% affordable project being developed by AAFE, HANAC and Monadnock Development. Located at 133-45 41st Avenue, this innovative development includes 66 apartments available to families that include at least one senior resident (age 62 or older). Another 51 apartments are aimed at families earning 60% of Area Median Income, with incomes starting at $31,543/year. The remaining units are designated for middle income households (families earning 100% and 130% of AMI).
"Housing Connect gives everyone the opportunity to apply to any of the city's affordable housing developments in one easy to use online location," said AAFE's Co-Executive Directors, Thomas Yu and Jennifer Sun. "We are excited that people have already used Housing Connect to apply to our One Flushing development and we encourage people who haven't yet applied, to attend upcoming workshops and to learn how to do so. Affordable housing builds equitable communities and Flushing is no exception, so we thank our elected officials for their support of this project."
Council member Koo said, "The last affordable housing development in Flushing saw more than 40,000 apply for 140 units, showing just how serious the affordable housing needs are in Flushing. Now that the city is taking applications for our community's next affordable housing development, we want to make sure everyone has the information they need to apply."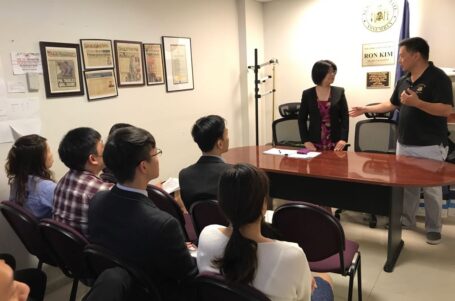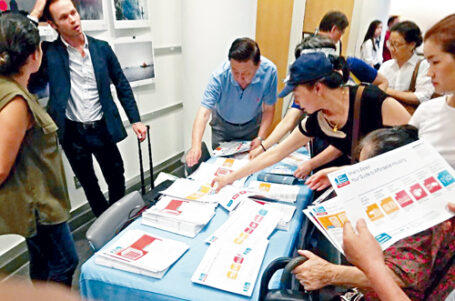 Assembly member Kim said, "Housing has remained the number one issue for my constituents these last few years, and I am proud of the work our office has done to assist them on this issue… I thank Asian Americans for Equality for partnering with us in this endeavor, and for the leadership it has always shown in securing more housing for working-class New Yorkers."
To instantly enter the City of New York's housing lottery, and have the ability to track the progress of your application, go online to nyc.gov/housingconnect, and select "One Flushing." There you can also see more details about income bands and eligibility requirements. Applications must be submitted by August 28, 2018. They are available in English, Chinese,  Spanish, Arabic, Haitian Creole, Korean and Russian.
There will be more informational events scheduled during the summer. We'll have details as they become available. For more information about One Flushing, click here.