‹ Back to News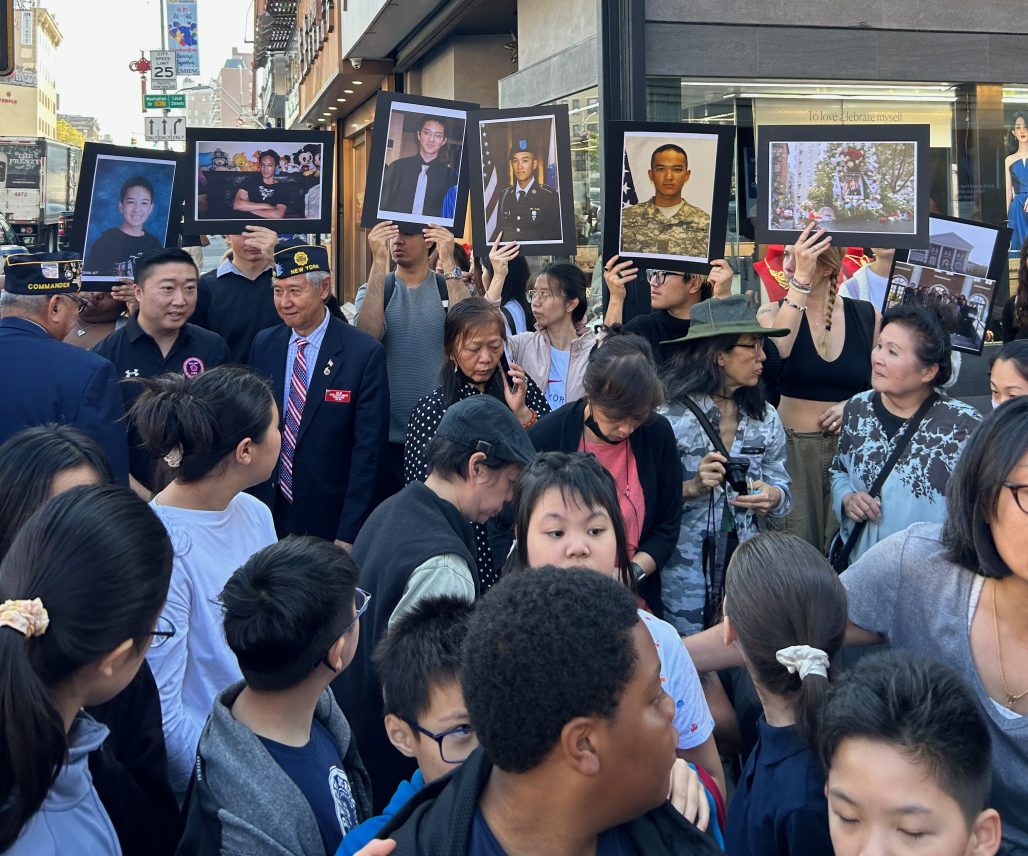 FOLLOW US
On Tuesday, October 3 AAFE joined OCA New York and an array of community advocates to commemorate the life of Army Private Danny Chen.
He died by suicide in Afghanistan 12 years ago after enduring hazing and sustained physical and emotional abuse from his superiors. A special ceremony took place in Manhattan's Chinatown — at Danny Chen Way located at the intersection of Elizabeth and Canal streets. Danny Chen grew up in Chinatown. His death sent shockwaves through the community, galvanizing Asian Americans in New York City and beyond to stand up against prejudice and racial violence.
During the commemoration, 12 speakers took turns recounting Danny Chen's life, the impact of his death and explaining why his tragic death remains relevant today as the community continues to advocate for justice, individual rights and an equitable future for all. Please watch the video prepared by OCA New York to document the commemoration in memory of Private Danny Chen.