‹ Back to News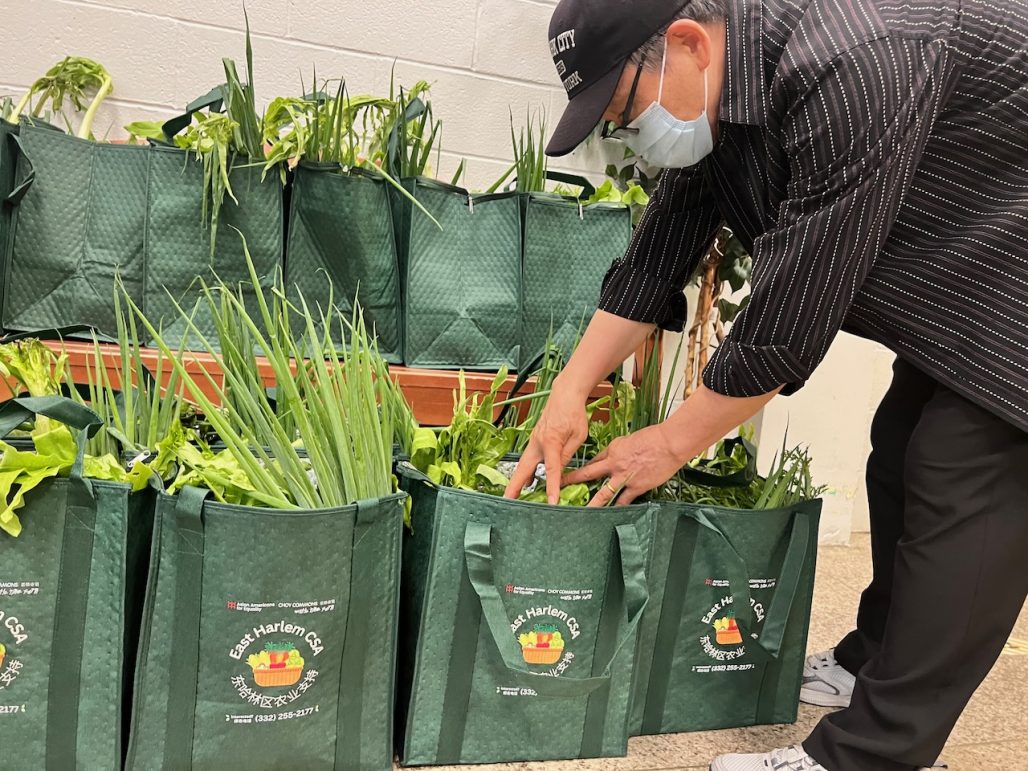 FOLLOW US
Months of planning, community visioning and collaboration came to fruition this past month (June 2023) as AAFE and Choy Commons, a AAPI farmer collective, launched our East Harlem CSA.
This Community Supported Agriculture (CSA) project helps low-income Asian seniors in East Harlem access fresh, local, and organic produce from upstate Asian American farms. A traditional CSA is a way for consumers to support farmers at the start of the season by paying upfront for their produce. In return, farmers deliver seasonal produce to members during the growing season. 
AAFE started an East Harlem food pantry during the pandemic and it's still operating. We did it because – in spite of the fact that the Asian population of East Harlem is growing rapidly – culturally appropriate produce is almost impossible to find in the neighborhood. The CSA is a way to build on our work with the pantry, creating a sustainable model for food equity in underserved neighborhoods.
We went through the process of registering with SNAP, making it possible for seniors to use their EBT cards for the CSA. AAFE spent much of the past year fundraising to subsidize the program, with many generous contributors, including the Countess Moira Charitable Foundation and Victoria Pao, a AAFE supporter who galvanized her community to also make contributions for the CSA project.
We're thankful to all of our supporters and to Choy Commons for making the East Harlem CSA a reality. We're looking forward to the next distribution! Stay tuned for an official kickoff in East Harlem later in the summer.