‹ Back to News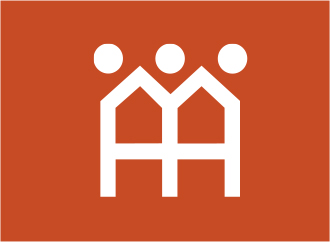 FOLLOW US
Doris Koo returns to AAFE as senior advisor
and named interim executive director
Asian Americans for Equality (AAFE) announced today that after 31 years with the organization, including 25 years at the helm, Executive Director, Christopher Kui, has informed the Board of Directors of his decision to retire, effective December 31st. Doris Koo, AAFE's first Executive Director, will return to serve as Senior Advisor and Interim Executive Director. Kui will remain with the organization through the middle of 2018, and together, Koo and Kui will work with the Board during the transition to new leadership. The Board will undertake a search for a new Executive Director.
Kui, who immigrated to New York from Hong Kong at the age of 10, joined AAFE in 1986. A pioneer of the community development movement and a long-time champion of community services and civil rights, he has devoted his career to advocating for the Asian American and immigrant communities of New York City. During his tenure, AAFE raised more than $100 million to build more than 800 housing units for low-income and homeless individuals and families. AAFE has also helped immigrant and low-income families receive more than $378 million in mortgage financing to purchase homes.
"Quite simply, this organization has been my life over the past 31 years. My career with AAFE has been enormously satisfying and more than I could have ever imagined. I am grateful for this opportunity of a lifetime," said Kui. "I am very proud of all we have accomplished together at AAFE, and I know that the immigrant, homeless and low-income communities of New York City will continue to be well served by this organization and its dedicated staff and Board."
Lydia Tom, president of the AAFE Board of Directors said, "We thank Chris for his decades of outstanding service and leadership. His dedication to our clients and the communities we serve will stand as his legacy."
Doris Koo, who served as AAFE's first executive director from 1984 to 1992, transforming the organization into the largest owner and developer of low-income housing in New York City's Chinatown and the Lower East Side, returns to the organization as a senior advisor. Her expertise and commitment to affordable housing and community development will assure a seamless continuation of day-to-day operations and a smooth transition to new leadership. Koo also held leadership positions at the Seattle Housing Authority, and Enterprise Community Partners, including that of president and CEO from 2007-2010.  Koo has served on the boards of AARP, the National Housing Trust, the National Low Income Housing Coalition, and National Coalition of Asian Pacific American Community Development.
"We are confident that Doris, along with our team at AAFE, will provide sound and seamless leadership during this transition period," Ms. Tom said. "Her experience and talent will be a great resource as we move into a new phase and initiate a search for a new Executive Director."