‹ Back to News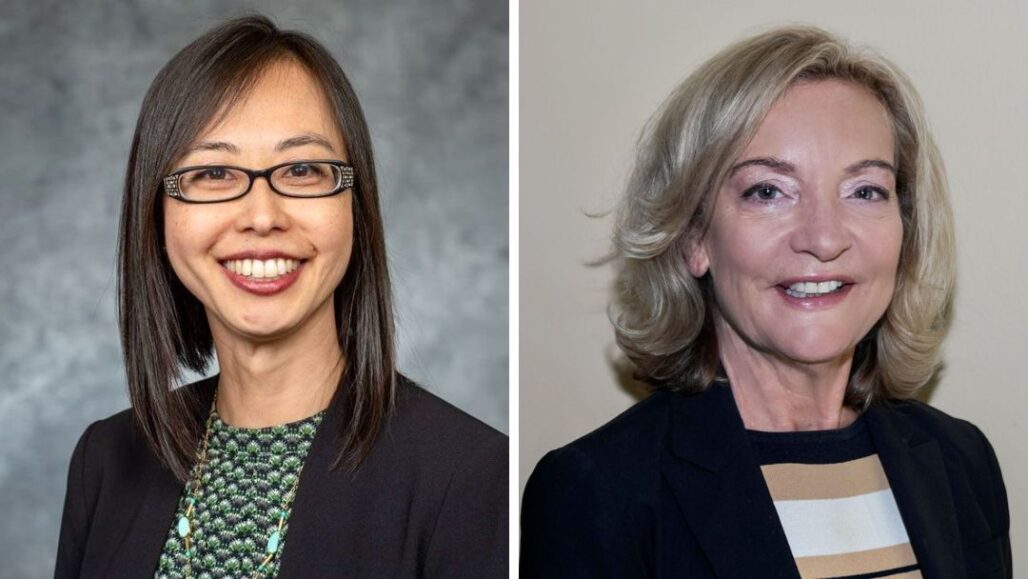 FOLLOW US
Asian Americans for Equality (AAFE) announced two key additions to its senior leadership team with the appointments of My Trinh Chang as Chief of Staff and Joy Granado as Chief Accounting Officer.
Chang will be working closely with AAFE Executive Director Thomas Yu to coordinate organizational strategy, operations and collaboration among various AAFE departments. Chang brings to this new role many years of experience in supportive housing and affordable housing development and finance. She most recently served as Director of Financial Planning & Analysis at Local Initiatives Support Corporation (LISC).  Chang holds a Bachelor's degree from the University of California, Berkeley, and a JD from the UCLA School of Law. She is fluent in Mandarin and Cantonese. Chang is a familiar face at AAFE, having previously served on the Board of Directors.
Granado Joins AAFE to oversee its fiscal department and help lead continuing efforts to build the organization's capacity. Granado was previously Controller at the ACLU and served in similar capacities at Children's Aid and the Corporation for Supportive Housing, among other organizations. She holds a Bachelor's degree from California State University, Bakersfield and a Master's Degree in Business Administration from Adelphi University. She is a certified public accountant.
"On behalf of the whole AAFE family, I would like to welcome My and Joy as crucial members of our senior staff," said AAFE Executive Director Thomas Yu. "This is a time of growth for the organization, as we create new affordable housing across New York City, position our Community Services Department to meet the evolving needs of low-income and immigrant seniors, families and youth and expand our small business services.  My and Joy are already working to help AAFE build its capacity and deepen the organization's impact in communities throughout New York City."
In the past few years, and especially during the pandemic, AAFE launched an array of new projects and services. These included new affordable housing developments in the East Village and Chelsea neighborhoods in Manhattan, as well as transitional housing for families with children in Flushing, Queens. To meet the changing needs of AAFE tenants, the Property Management and Community Services Department teamed up to create an enhanced Resident Services Program. And Renaissance Economic Development Corporation, AAFE's small business affiliate, expanded to deliver critical funding and training for entrepreneurs navigating the economic impact of the pandemic.