‹ Back to News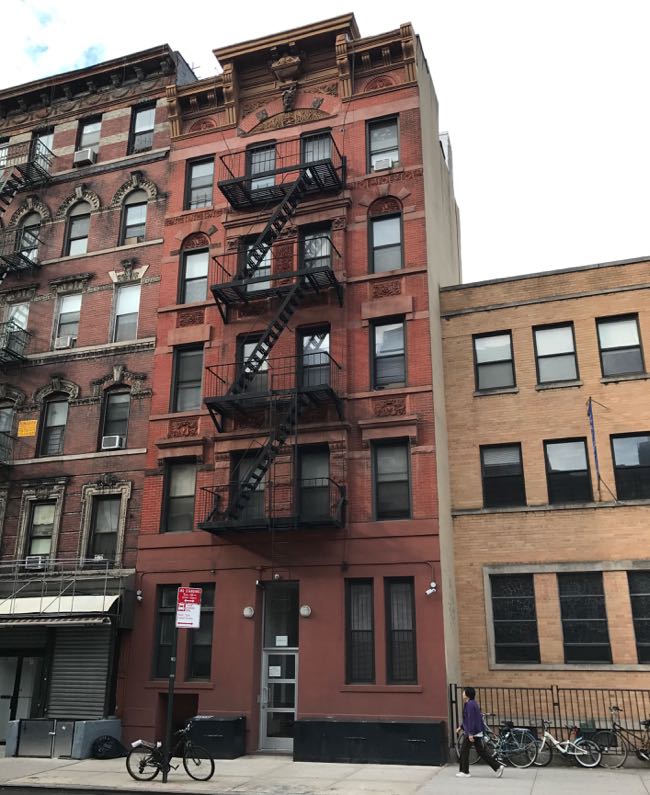 FOLLOW US
AAFE is participating in an innovative new program to preserve affordable housing and to reduce energy costs at 81 Madison St. in Manhattan's Chinatown.
It's a partnership with the New York City Department of Housing Preservation and Development and Enterprise Community Loan Fund. AAFE has owned the 20-unit building since 2012. The $2.2 million project will include energy-efficient upgrades through the city's Green Housing Preservation Program. It's one of the first loans awarded through the program. Enterprise is providing $1,260,000, while the city adds $993,000.
Renovations to the five-story walk-up building will include heating, electric, and plumbing system upgrades, lead and asbestos abatement, interior wall replacement and new tiling for kitchens and bathrooms.
"Today, there is no greater crisis in our city's neighborhoods than the loss of affordable housing," said AAFE Executive Director Chris Kui. "With the homes of immigrants and working families under constant threat, ensuring the long term affordability of 81 Madison Street is a great victory for these residents and for the community. The additional energy efficiency upgrades and environmental health improvements will also give residents the peace of mind to rest easy each night. I want to thank our partners at HPD and Enterprise for recognizing this need and working with us to create a tangible solution with such tremendous positive impact."
"The rising cost of utilities is a threat to the long-term viability of affordable housing," said HPD Commissioner Vicki Been. "Through the Green Housing Preservation Program, HPD is helping small building owners undertake energy efficiency and water conservation improvements that are expected to save up to 40% in utility costs, annually, and secure the affordability of homes in neighborhoods like Chinatown where rents are rapidly rising.  HPD is proud to partner with AAFE and Enterprise to promote the long-term health and stability of 81 Madison, and help foster a more sustainable and affordable city."
Judi Kende of Enterprise Community Partners added, "Making affordable homes green is incredibly important to long-term building stability and resident health, which is why the Green Housing Preservation Program is such a critical new tool… HPD's leadership in this area is vital, and we're proud to be one of the first to use the program with our longtime partner AAFE as we keep the building affordable for residents who will call this neighborhood home for decades to come."