‹ Back to News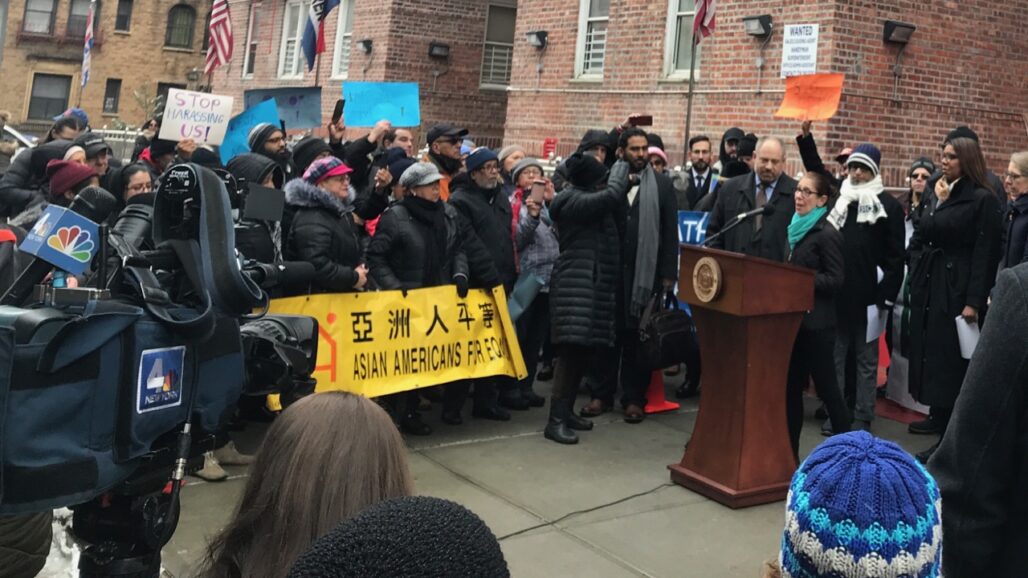 FOLLOW US
Years of organizing and activism are finally starting to make a difference for tenants of Zara Realty's buildings in Queens. On March 1, State Attorney General Letitia James and Gov. Cuomo announced a lawsuit against the notorious landlord for violating rent stabilization laws and harassing residents. AAFE, along with our nonprofit partners, has been helping tenants in Jamaica and surrounding neighborhoods stand up for their rights for the past five years.
In the lawsuit, the attorney general spelled out the case against Zara Realty Holding Corp., which controls at least 2,500 rent-stabilized apartments in 38 buildings across Queens. As the AG explained in a press release, Zara exploited the immigrant, low- and middle-income families living in the buildings by charging them illegal fees and rents, and requiring that they sign illegal leases. The attorney general's office has been working with the state Tenant Protection Unit to investigate Zara.
The landlord illegally charges new tenants key money, room reservation fees and excessive security deposits. Tenants are often required to pay fees for a wide range of services, such as routine maintenance, that should be free. The property owner illegally charges broker fees, even when residents are moving from one apartment to another within the same building. When Zara takes over a building it typically changes the locks and charges tenants $300 for each new key. Some tenants paid more than $11,000 just to move into their rent-stabilized apartment.
AAFE has been working in a coalition for several years to help educate tenants about their rights, to organize protests and to help residents make a convincing case to government officials that action must be taken against this unscrupulous landlord.  Among the organizations fighting on behalf of the Zara tenants: Catholic Migration Services, Woodside on the Move, Chhaya CDC, Legal Services NYC, the Legal Aid Society, New York Legal Assistance Group, the Jewish Association Serving the Aging and the Urban Justice Center.
AAFE would like to thank state officials for taking action in this important tenant rights matter. While the residents' hard work is beginning to pay off, we know there's a long fight still ahead. We will stand with tenants and our nonprofit partners to make sure justice is done.