Affordable Neighborhood Cooperative Program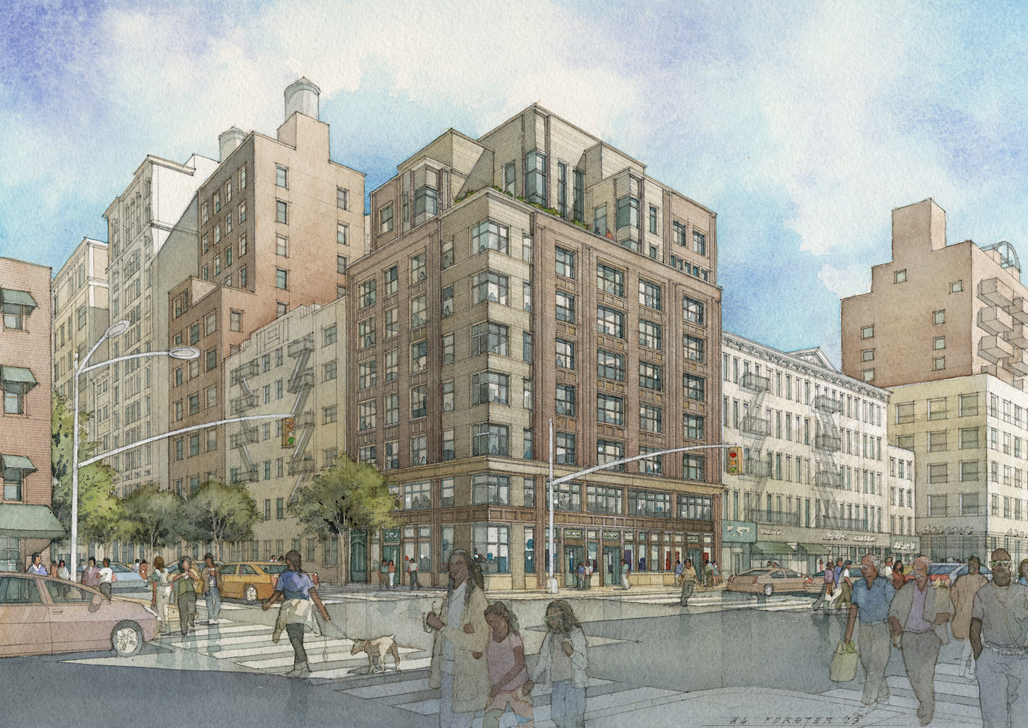 In 2017, AAFE became the first developer to utilize the city's Affordable Neighborhood Cooperative Program (ANCP) to create new homeownership opportunities in New York City. We have now taken on three projects in different Manhattan neighborhoods, enabling 90 first-time homebuyers to establish lasting roots in communities that have experienced rapid housing price escalation in recent years. The ANCP Program selects qualified developers to rehabilitate or redevelop distressed city-owned multifamily buildings in order to create affordable co-ops for low and moderate-income households.
Chelsea ANCP – AAFE is transforming a blighted corner of the Chelsea neighborhood, reactivating a site that has been underutilized for decades with a new nine-story building featuring 26 homes for both longtime and new residents who will own their own homes. Construction will be ongoing throughout 2023 and 2024 at the site, located at 22nd Street and 7th Avenue. The $25 million project will include a mix of studio, one-, two- and three-bedroom units, as well as a 3,500 square foot ground floor retail space which will be leased to commercial tenants selected with input from the residents. The building will include numerous sustainable features such as energy efficient mechanical systems, natural daylight in corridors and energy saving thermal insulation. Five existing tenants have been temporarily relocated and will move into brand new co-op apartments when construction is complete. The remaining 21 units will be marketed through the City's Housing Connect lottery with sale prices affordable to households earning 130% of Area Median Income (AMI).
Lower East Side ANCP – In early 2023, AAFE will conclude construction on a three building portfolio, creating 44 affordable cooperative apartments in a section of the Lower East Side/East Village. The $20 million project includes the gut renovation of century-old tenement buildings located on East 10th, 11th and 12th streets. When completed, 23 families, residents of the buildings for many years, will occupy and own the brand new apartments. An additional 21 homes will be offered through a New York City affordable housing lottery at 93% of Area Median Income. Building improvements include asbestos and lead-based paint abatement, new roofs, new concrete foundation slabs and structural steel, new plumbing and electrical wiring, HVAC, security and fire safety systems and new windows. All of the kitchens will be replaced with new cabinets, counters, fixtures and energy star appliances.
244 Elizabeth St. – AAFE partnered with building residents and the city to successfully complete the first project under the ANCP Program, the conversion of two city-owned tenement buildings at 244 Elizabeth St. in Little Italy. The $4 million project created 19 affordable cooperative apartments, 13 of which were designated for existing residents of the buildings. The remainder were made available through a city-sponsored affordable housing lottery. Renovations included structural repairs, new electrical/heating/plumbing and a new staircase.
Property Management
Learn how we manage our affordable housing
Find Housing
Learn how to apply for affordable housing
Latest News
Read more about our community development work