Chinatown/Lower East Side Preservation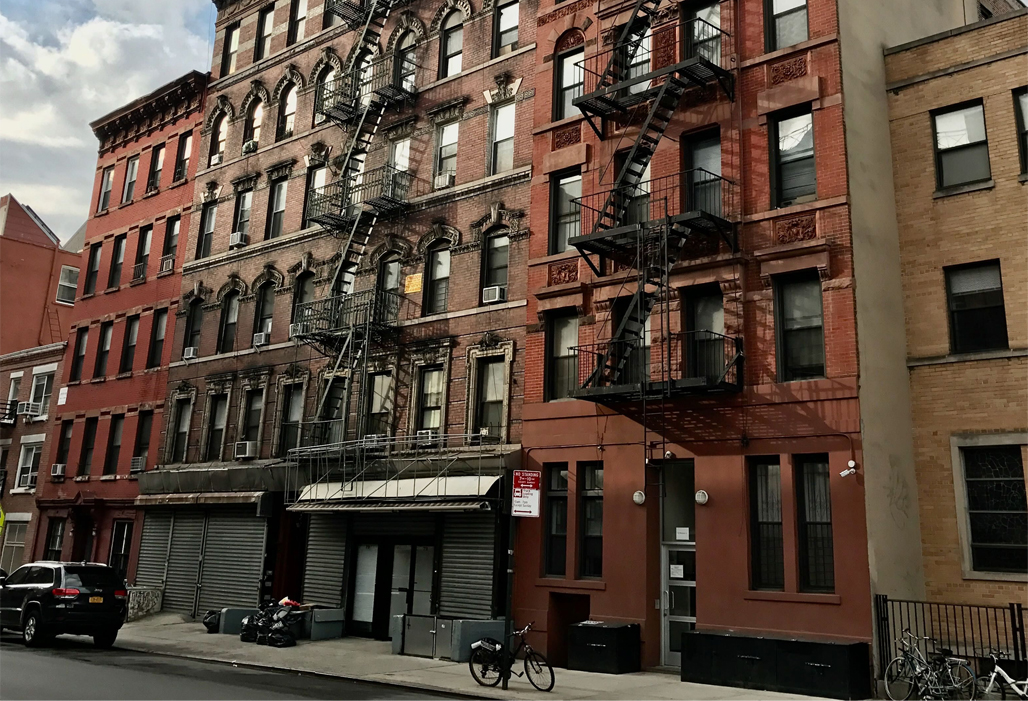 Through the Chinatown/Lower East Side Preservation Program, AAFE acquired 7 privately owned tenement buildings, undertaking substantial renovations, and securing 152 residential units as permanant affordable housing. The funding was provided by the federal government and administered by the Lower Manhattan Development Corporation (LMDC) in the aftermath of the September 11th terrorist attacks to preserve the dwindling affordability of Lower Manhattan.
The properties stretch from the heart of Chinatown on Baxter Street, to the Two Bridges area (along Madison and Henry streets), and also included buildings on Hester and Eldridge streets on the Lower East Side. The rehabilitation projects began in 2006 and varied in scale depending on building conditions. Upgrades included: the replacement of boilers, roofs and electrical systems; installation of green energy systems, including energy-efficient appliances, low-flow shower heads, new insulation and new windows; new elevators, common area improvements, new staircases and new windows.
In some cases, full gut renovations were necessary. In one tenement, for example, many of the apartments were uninhabitable, even though all 16 units were occupied when AAFE took ownership of the property in 2007. The entire building was gutted to the shell and the hot water heater, boiler and electric systems were all replaced. Each apartment's sub-floors were replaced, as well. Tenants, temporarily relocated, were able to move back into their newly renovated apartments in 2008.
While the city program covered acquisition, AAFE was responsible for raising funds for building renovations. The initiative made a significant impact, protecting affordable properties that would have been susceptible to real estate speculators during the Great Recession and assuring the preservation of affordable housing in a neighborhood that has experienced rampant price escalation in the years since 9/11.
Property Management
Learn how we manage our affordable housing
Find Housing
Learn how to apply for affordable housing
Latest News
Read more about our community development work