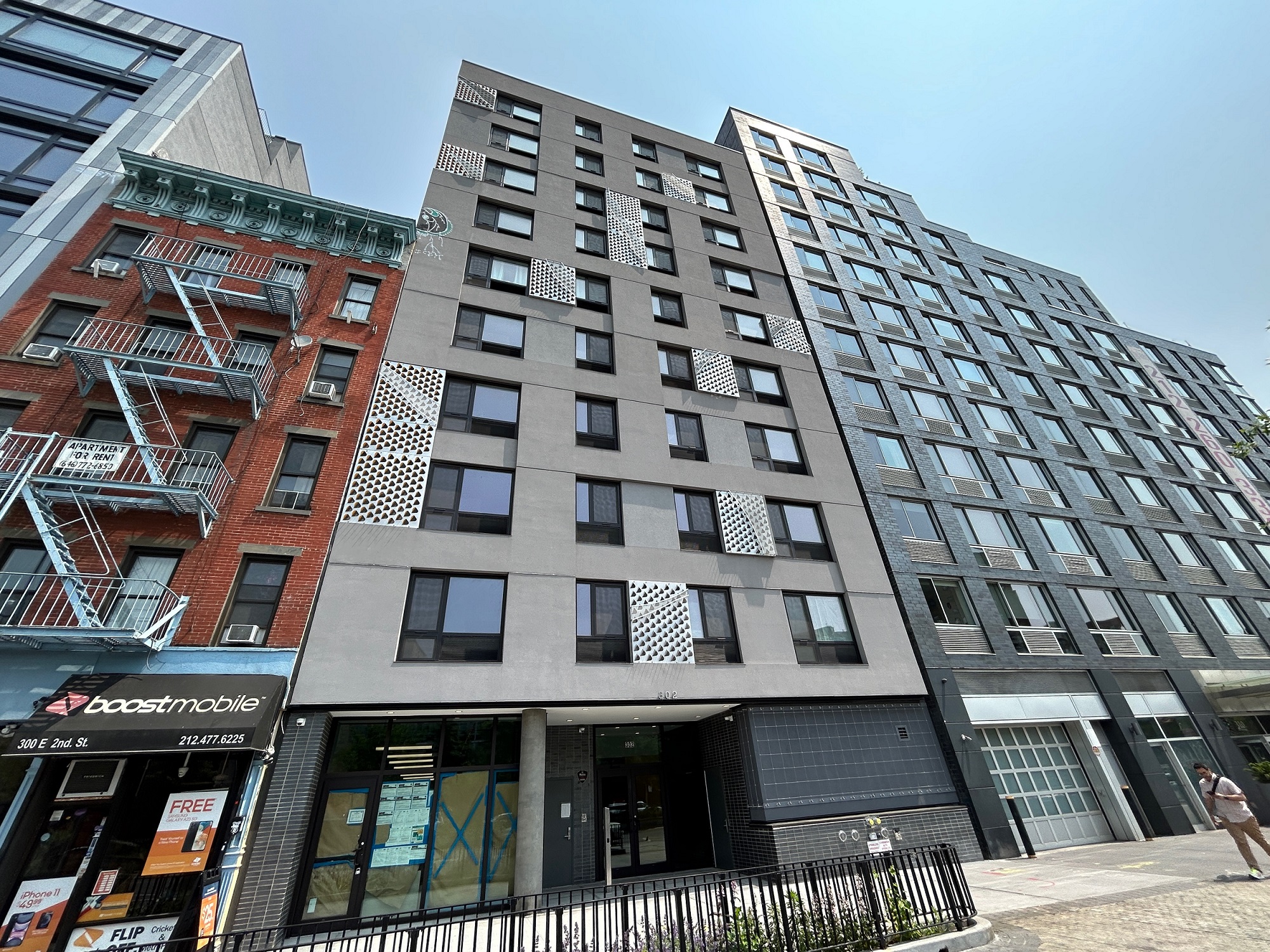 East Village Homes is a 14-story 100% affordable rental tower that opened in late 2022 on East 2nd Street in Manhattan. The project was undertaken through the New York City Department of Housing Preservation and Development's Neighborhood Construction Program (NCP), which transforms city-owned vacant infill parcels.
The project includes 13 studios, 18 one-bedroom units, 13 two-bedroom units and one apartment for an on-site super. The apartments are reserved for individuals and families meeting a range of income requirements, from 20% of Area Median Income (AMI) to 140% of AMI. 8 residential units are designated for formerly homeless individuals and families, utilizing Section 8 vouchers.The building includes community facility space on the ground floor and a shared terrace on the 11th floor overlooking East Houston Street.
The project offered AAFE the opportunity to add desperately needed affordable housing inventory to a neighborhood increasingly unaffordable to low-income and middle-income residents.
Property Management
Learn how we manage our affordable housing
Find Housing
Learn how to apply for affordable housing
Latest News
Read more about our community development work