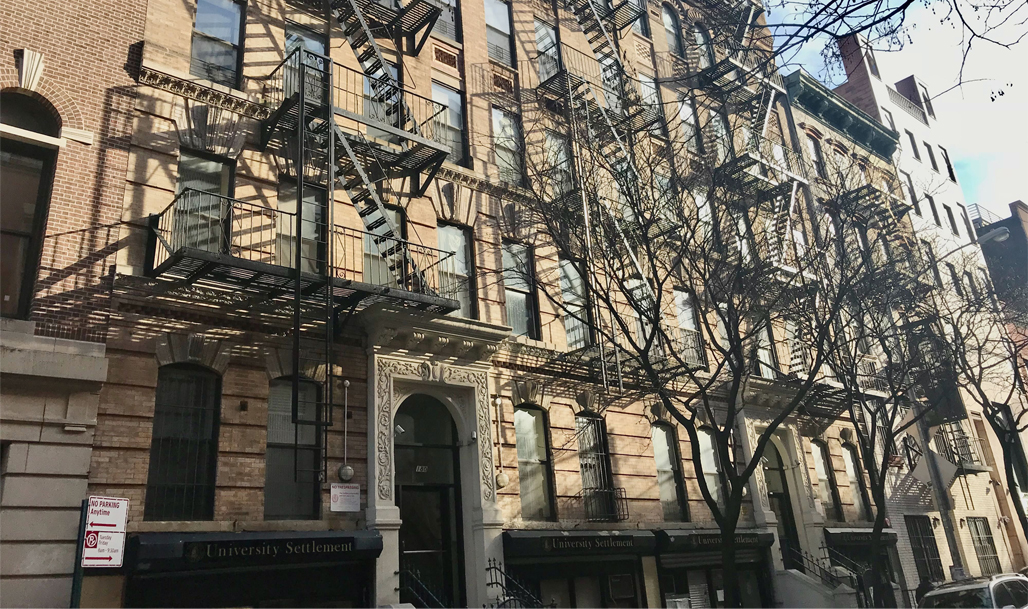 A deadly fire that swept through a tenement in Chinatown in 1985 inspired AAFE to begin building affordable housing. The fire killed two elderly residents and left 125 homeless. To address the immediate needs of these households, AAFE acquired two city-owned buildings at 176 and 180 Eldridge St., envisioning a gut renovation to create 59 new homes for low-income and formerly homeless tenants.
The project, called Equality House, became the first affordable housing development in New York City to utilize federal low-income housing tax credits. Enterprise Community Partners and Fannie Mae partnered with AAFE for the $5.2 million rehabilitation. There were setbacks along the way, including another fire that gutted the buildings, but AAFE persevered and Equality House became a national model widely emulated.
Throughout the next decade, AAFE completed more tenement preservation projects in Chinatown and the Lower East Side. These included 22 affordable units at Clinton/Peace Houses and 49 apartments at Friendship Houses, both finished in 1992. By 1997, 11 buildings and 200 apartments had been rehabilitated.
That same year, a non-profit housing developer abruptly shuttered and AAFE was asked to step in to complete renovations on nine buildings on the Lower East Side that had been left unfinished. AAFE received the prestigious Maxwell Award of Excellence from the Fannie Mae Foundation for successfully navigating the situation and bringing the new affordable apartments to the market.
This invaluable experience in building preservation created a foundation for AAFE's first ground-up affordable housing construction projects in the years to come.
Property Management
Learn how we manage our affordable housing
Find Housing
Learn how to apply for affordable housing
Latest News
Read more about our community development work