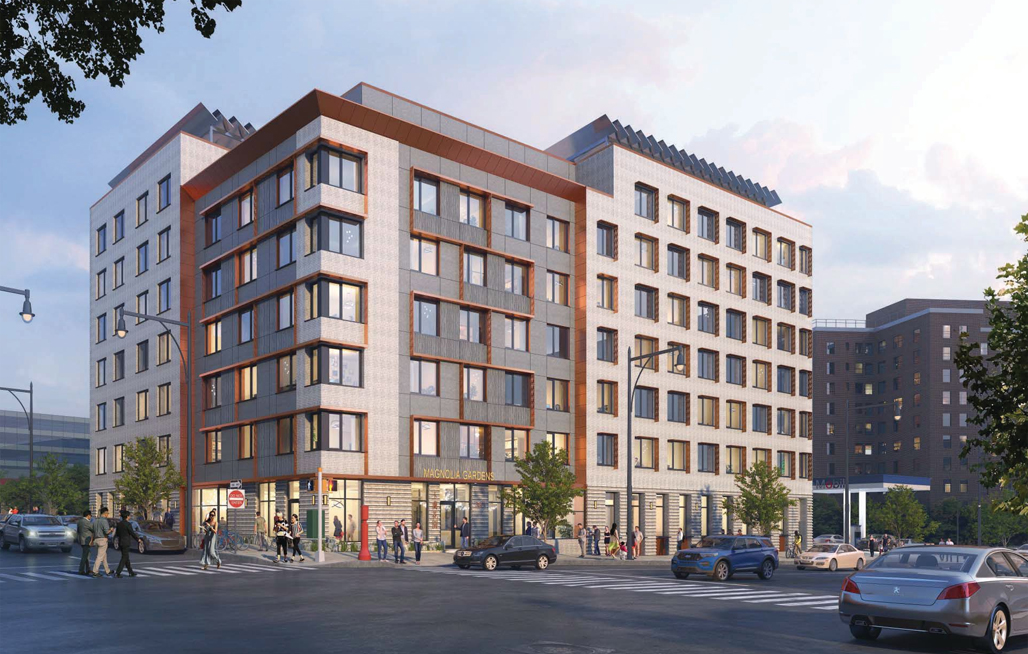 Magnolia Gardens will be the first transitional housing facility for families with children in Flushing, Queens. The project will include 90 modern apartments and an array of comprehensive services to help families get back on their feet, making the community stronger, safer and more resilient. Magnolia Gardens will offer Asian language services, a first for a facility of this kind in New York City. Only families with a child under the age of 21 are eligible for Magnolia Gardens. Families will stay in the facility for approximately one year before transitioning to permanant affordable housing.
Location:
133-04 39th Avenue, Flushing, Queens
Development Partners:
Asian Americans for Equality (AAFE) and Urban Resource Institute (URI)
Project Timeline:
Groundbreaking expected shortly after closing, with construction continuing for approximately 20 months.
On Site Services:
Daily case management, individual and group counseling, permanent housing placement assistance, referrals for medical care, life skills training, access to recreational activities for children and after school programs, workforce training and placement and childcare. The comprehensive program is designed to assist at-risk families in securing long-term housing and employment to facilitate their ability to build stable futures and contribute positively to their community.
Property Management
Learn how we manage our affordable housing
Find Housing
Learn how to apply for affordable housing
Latest News
Read more about our community development work