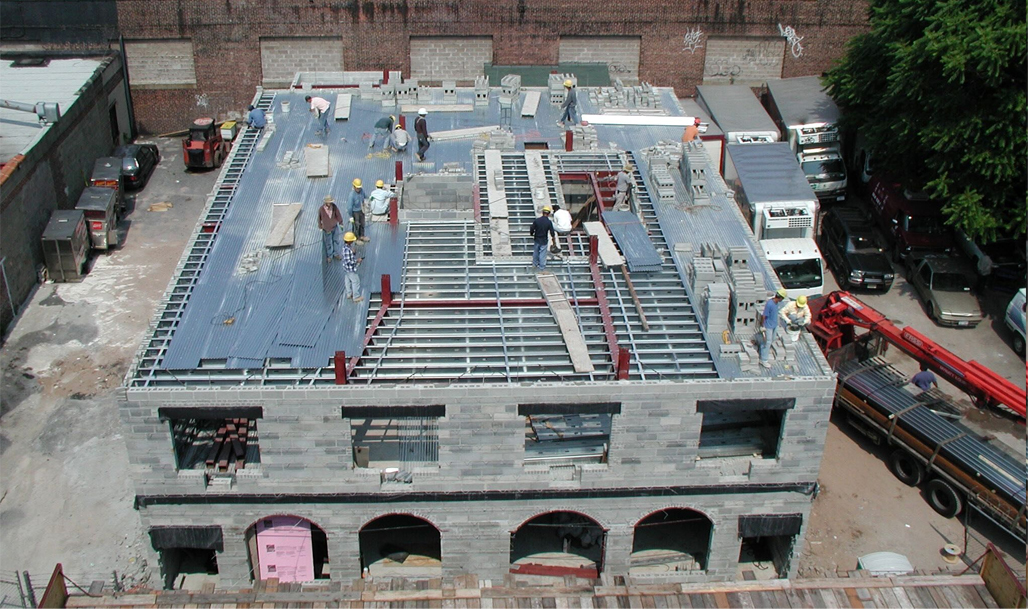 After several years of rehabilitating century-old tenement buildings, AAFE undertook its first new construction project on the Lower East Side in 1998. The first phase of Norfolk Apartments opened, with 24-units of low-income housing and ground floor community space. The project was supported by the New York State Housing Trust Fund, federal low-income housing tax credits and the Enterprise Social Investment Corporation.
Norfolk Apartments II, a second, more extensive phase, added 54 apartments for families and seniors in new buildings on three additional parcels on Norfolk and Stanton streets. The September 11th terrorist attacks threatened the project, but AAFE was determined to show its resolve and proceed, in spite of the obstacles. Construction began in January 2002 and was completed two years later.
The 78 permanently affordable apartments added to the stability of a section of the Lower East Side that was experiencing rapid housing price escalation. Integrated into the Norfolk Apartments were culturally appropriate neighborhood services, including a community center, senior center and offices for AAFE Community Services. These resources provided both residents of the buildings and the broader community with critical access to government entitlement programs, economic empowerment services and community engagement opportunities.
Property Management
Learn how we manage our affordable housing
Find Housing
Learn how to apply for affordable housing
Latest News
Read more about our community development work