In 2019 AAFE and its development partners opened One Flushing, the largest 100% affordable project to come to Flushing in decades. The multi-generational community in the heart of Downtown Flushing includes 231 apartments, more than 20,000 square feet of local retail space and a community center where's AAFE's Youth Program, Community Services Department and small business services are based.
AAFE partnered with Monadnock Development and HANAC for the project. The 10-story building on 41st Avenue includes apartments ranging in size from studios to 3-bedrooms and serves very low-, low-, and moderate-income individuals and families, and includes 66 units reserved for very low-income senior residents.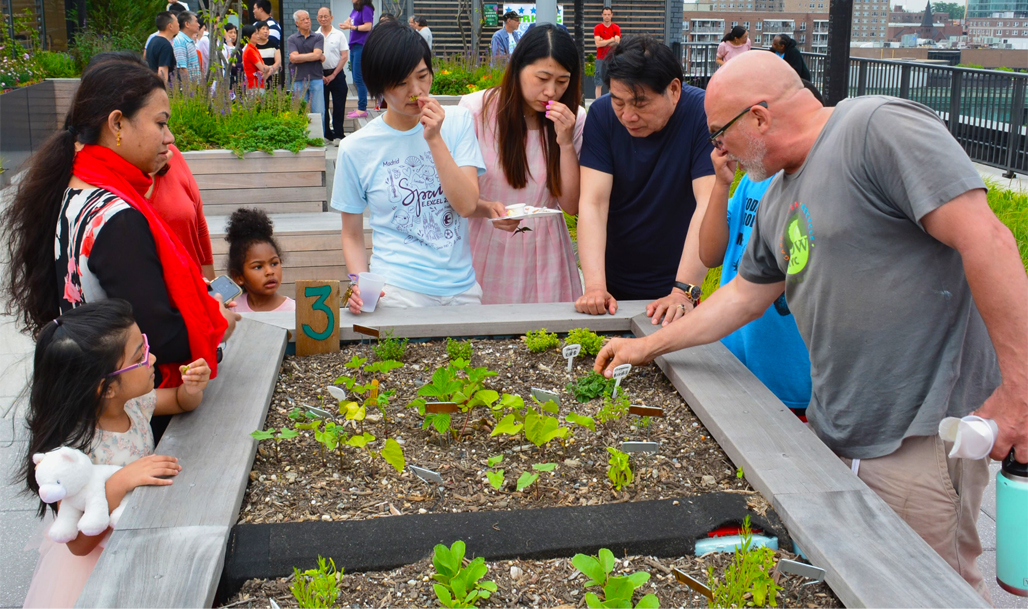 The City of New York awarded a contract to AAFE and its partners in 2015 to transform Flushing's Municipal Parking Lot #3 into a vibrant new community resource. One Flushing was the first project to incorporate the city's Mandatory Inclusionary Housing Program (MIH). Building amenities include over 18,000 square feet of outdoor planted space – including a sprawling rooftop farm for residents. There's also a134-kilowatt rooftop solar array, one of many sustainable features throughout the complex.
One Flushing received an Excellence in Affordable Housing Development award from the Urban Land Institute in 2020.
Property Management
Learn how we manage our affordable housing
Find Housing
Learn how to apply for affordable housing
Latest News
Read more about our community development work